Intro: Normally, when Scott Murdock isn't sick and decides to use company time to do the write up, you'd get this on Wednesday. But since half the matchups are pending post-bowling scores and all awards are tentative, I (AJ), wanted to give you an early summary.
Chapter 1: *Well that was a horrible throw, definitely the lane conditions and I should kick the wall* "Oww! That hurt..." - AJ Hofmann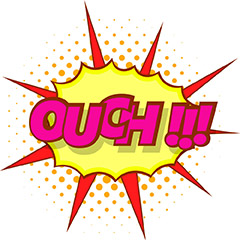 Chapter 2: "Shit, a post-bowling opponent?! Ok, we'll bowl *redacted* in games *redacted* and *redacted* in game *redacted*. Worse case scenario we go *redacted*."- Ian Goetz.
Chapter 3: "We can't win when Scott Murdock bowls multiple 200 games. We can't win without him." - Scott's Teammates.
Chapter 4: "I was thinking... we should all bowl *redacted* and let the bowling gods decide the outcome. Oh and let's change our name in the computers again!" - Ben Spencer (I like math)
In Closing: We don't have to hump Scoot tonight and can join The 200 Club include: Ben Spencer (200), Carl Goetz (217,230), Cory Chorpenning (224), Dennis Walling (204), Freda Schroeder (212), Ian Goetz (212,206), Jeremy Cline (230,242), Ken M. Wilson (202,254), Michael Gordon (214), and Seth Gunderson (209)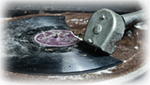 The 212 rolled by Freda Schroeder is this season's new high game among women.


The Tournament of Champions begins next week. Here are the final division assignments for this season:


DIVISION 1
1. Carl Goetz
2. Ken Wilson
3. Cory Chorpenning
4. Jeremy Cline
5. Ian Goetz
6. Matthew Taylor
7. Aaron Barber
8. Michael Gordon
DIVISION 2
1. Dennis Walling
2. Seth Gunderson
3. Ben Spencer
4. Scott Murdock
5. Nick Kinney
6. Jonathan Vigliaturo
7. Rob Kaszuba
8. AJ Hofmann
DIVISION 3
1. Freda Schroeder
2. Conor Clarke
3. Curtis Whiles
4. Joe Meyer
5. Jeremy Varnell
6. James Tott
7. Luke Melton
8. JoAnne Barber
DIVISION 4
1. Alison Radke
2. Michael Whiles
3. Brian Bockelman
4. Jared Nuhn
5. Tony Marin
6. Dennis Cummings
7. Ben Conaghan
Prologue: NEXT WEEK: Blah, blah, blah. If you've read this far and are concerned about next week's matchups, check back once the post-bowling team's scores are in... or more likely, just show up next week and see what lanes, opponent, and handicap you have.
FROM THE GUTTER (GUTTER QUOTE)

"You know, you can absolutely file a transgression for all the horrible things, real or imagined, that happened tonight due to Scoot's complete failure to maintain any sort of standards in this league."

Aaron informing every team of their definitely-not-legal, not-even-binding, rights to being in the GutterAlley league.


EXPANDED STANDINGS
Top Individual Achievements for Week 3