Scoot here: I'm not feeling well today so I'm leaving this as a robo-writeup.
We will be lane-shifted again next week while two summer leagues finish their sessions. Starting week 4 we will move back to lanes 3-10.
BTW, I will not be here next week, so please report all transgressions to AJ. Jeremy Varnell has graciously volunteered to receive all humpings in my absence. (It's likely that next week's writeup will also be computer-generated.)
The second week of Fall 2019 saw three teams climb in the standings, while three teams slipped. One bowler set a new personal best series, and one rolled new personal high game. Freda Schroeder picked up this week's high game (168) and series (445) for the women. As for the men, Ian Goetz snagged this week's high game with a 236, and high series was earned by Carl Goetz with a 641. Read on for all the rest of the details!
First up, on lanes 1 & 2: With a battle so mismatched that the outcome could trigger the apocalypse, the villainous Pin Is King 2 had a rendezvous with the precocious Bowl Movements. Demonstrating the prowess of Matthew Taylor with his below-average 546 series, Kings collected 3 wins against Movements. Meanwhile, Conor Clarke with his marvelous 485 series showed off for Movements despite his team notching only a single win. Pin Is King 2 remains in 1st place, while Movements sink 1 spot to 7th.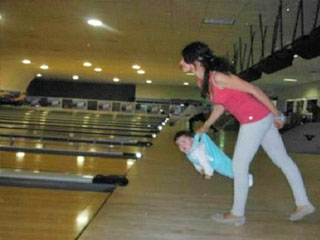 On lanes 3 & 4: With the narrowest of handicaps, The James Tott Center for Kids Who Can't Bowl Good and Wanna Learn To Do Other Stuff Too couldn't stop undressing with their eyes the members of Rear Admirals. With top billing by AJ Hofmann with his 473 series, James Tott School for B's garnered a clean sweep over Admirals. Countering this, Scott Murdock with his bone-chilling 570 series inspired Admirals despite his team getting swept. The James Tott Center for Kids Who Can't Bowl Good and Wanna Learn To Do Other Stuff Too leaps 2 spots in the standings to 5th place, while Admirals plunge 2 spots to 6th.
On lanes 5 & 6: BDE faced off against Scared Splitless. Blessed by Jeremy Cline with his above-average 596 series, BDE collected 3 wins against Splitless. As for the opposition, #1 Power Ranked and #1 Head-to-Head Curtis Whiles and his shocking 507 series called the shots for Splitless despite his team notching only a single win. BDE climbs 1 spot in the standings to 4th place, while Splitless remain in 8th.
Finally, down on lanes 7 & 8: C.I.C.K. Ass 2 cowered in sheer terror upon discovering they were rolling against See you next Tuesday!. With extra motivation generated by Carl Goetz with his above-average 641 series, CICK collected 3 wins against Next Tuesday. Across the ball return, Aaron Barber with his 556 series oversaw Next Tuesday despite his team notching only a single win. C.I.C.K. Ass 2 climbs 1 spot in the standings to 2nd place, while Next Tuesday sinks 1 spot to 3rd.
Bowlers rolling into The 200 Club include: Aaron Barber (201), Ben Spencer (235), Carl Goetz (222,223), Conor Clarke (206), Cory Chorpenning (226,216), Ian Goetz (236), Jeremy Cline (213,220), Ken M. Wilson (223,201), and Scott Murdock (205,205)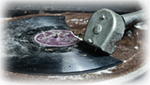 A new personal high game was set tonight by Ben Spencer (235, previous best 214). In addition, a new personal best series was rolled by Jeremy Cline (596, previous best 586).
Adding to the excitement, the 641 rolled by Carl Goetz is this season's new high series for men.


The Tournament of Champions begins in 2 weeks. Here are how the divisions are shaping up so far:


DIVISION 1
1. Carl Goetz
2. Ken Wilson
3. Cory Chorpenning
4. Ian Goetz
5. Matthew Taylor
6. Jeremy Cline
7. Aaron Barber
8. Ben Spencer
DIVISION 2
1. Michael Gordon
2. Dennis Walling
3. Jonathan Vigliaturo
4. Scott Murdock
5. Seth Gunderson
6. Nick Kinney
7. Rob Kaszuba
8. AJ Hofmann
DIVISION 3
1. Conor Clarke
2. Freda Schroeder
3. Curtis Whiles
4. Joe Meyer
5. Jeremy Varnell
6. James Tott
7. Alison Radke
8. JoAnne Barber
DIVISION 4
1. Michael Whiles
2. Luke Melton
3. Brian Bockelman
4. Jared Nuhn
5. Dennis Cummings
6. Tony Marin
7. Ben Conaghan
BOWLING THRU TIME (Fall 2003 Edition): Detailed online tracking launches in conjunction with the start of the Tournament of Champions in week 4. But here are last night's tentative team-level results:
Current Bowling Thru Time Standings (tentative):
C.I.C.K. Ass 2: 7-1
Pin Is King 2: 7-1
See you next Tuesday!: 5-3
James Tott School for B's: 5-3
Bowl Movements: 5-3
Scared Splitless: 3-5
BDE: 2-6
Rear Admirals: 2-6
NEXT WEEK:
*(Remember, the predicted results above are based on mathematical extrapolations and can be changed by all sorts of factors. If you don't like how your team's results are predicted, you and your teammates have the power to prove the math wrong!)
FROM THE GUTTER (GUTTER QUOTE)

"If the bowling writeup is late tomorrow, it means Scoot was up all night humping himself."

AJ Hofmann, explaining to the new guys what it meant after Scoot got his third turkey of the evening.


EXPANDED STANDINGS
Top Individual Achievements for Week 2