Post-bowling scores for the two absent teams (the two VML teams, of course

), finally came in after one of the two teams rolled late last night and the other decided to forfeit. The third week of Fall 2019 saw two teams climb in the standings, while three teams slipped. One bowler set a new personal best series, and one rolled new personal high game. Freda Schroeder picked up this week's high game (212) and series (464) for the women. As for the men, Ken M. Wilson snagged this week's high game with a 254, and high series was earned by Jeremy Cline with a 640. And the Tournament of Champions divisions are now set, ready for one-on-one action to begin next week! Read on for all the rest of the details!
First up, on lanes 1 & 2: With the narrowest of handicaps, The James Tott Center for Kids Who Can't Bowl Good and Wanna Learn To Do Other Stuff Too had a rendezvous with Scared Splitless. Despite a show of strength by AJ Hofmann with his 454 series, James Tott School for B's accomplished only 1 win against Splitless. So what went on with the other team? Well, Luke Melton with his better-than-normal 434 series shone in Splitless as his team took the match with 3 wins. The James Tott Center for Kids Who Can't Bowl Good and Wanna Learn To Do Other Stuff Too remains in 5th place, while Splitless jump 2 spots to 6th.
On lanes 3 & 4: In a rather lopsided matchup, the mischievous C.I.C.K. Ass 2 wanted to inappropriately grope the rascally Bowl Movements but couldn't find them anywhere. Realizing they would not get to grab the asses of the Movements after all, they opted to whip them instead. Ken M. Wilson with his above-average 633 series, led CICK in the near-trouncing, as with Movements forfeiting, all CICK needed to do was roll within 40 pins of their combined team average each game. But that's just not quite how things went. Between their absent opponents and no Scoot to hump, the dejected members of Ass had nothing left to motivate them by game three and lost that game by what has to be one of the largest margins ever to a forfeiting team. C.I.C.K. Ass 2 climbs 1 spot in the standings to 1st place, while Bowl Movements plop to 8th.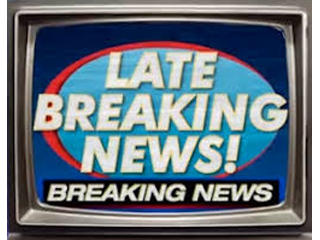 On lanes 5 & 6: The aptly-named Rear Admirals sparred with See you next Tuesday!. In spite of the prowess of Freda Schroeder with her 464 series, Admirals got swept by Next Tuesday. Conversely, #1 Head-to-Head Seth Gunderson and his better-than-normal 561 series commanded Next Tuesday as they swept the competition. Rear Admirals drop 1 spot in the standings to 7th place, while Next Tuesday remains in 3rd.
Finally, down on lanes 7 & 8: BDE had a delightful time dangling the hope of forfeit in front of Pin Is King 2. Blessed by #1 Power-Ranked and Most Valuable Bowler Jeremy Cline and his above-average 640 series, BDE showed up late Monday night to post-bowl and split the series with Kings. Nearly a full week earlier, Dennis Walling with his better-than-normal 551 series dominated Kings as they matched their opponent in wins. BDE remains in 4th place, while Kings sink 1 spot to 2nd.
Bowlers rolling into The 200 Club include: Ben Spencer (200), Carl Goetz (230,217), Cory Chorpenning (224), Dennis Walling (204), Freda Schroeder (212), Ian Goetz (206,212), Jeremy Cline (242,230), Ken M. Wilson (202,254), Michael Gordon (214), and Seth Gunderson (209)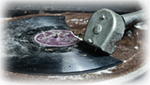 A new personal high game was set tonight by Jeremy Cline (242, previous best 228). In addition, a new personal best series was rolled by Jeremy Cline (640, previous best 596).
Freda Schroeder earned this season's women's high game with her 212 In addition, Ken M. Wilson nabbed this season's men's high game with his 254.


The Tournament of Champions begins next week. Here are the final division assignments for this season:


DIVISION 1
1. Carl Goetz
2. Ken Wilson
3. Cory Chorpenning
4. Jeremy Cline
5. Ian Goetz
6. Matthew Taylor
7. Aaron Barber
8. Michael Gordon
DIVISION 2
1. Dennis Walling
2. Seth Gunderson
3. Ben Spencer
4. Scott Murdock
5. Nick Kinney
6. Jonathan Vigliaturo
7. Rob Kaszuba
8. AJ Hofmann
DIVISION 3
1. Freda Schroeder
2. Conor Clarke
3. Curtis Whiles
4. Joe Meyer
5. Jeremy Varnell
6. James Tott
7. Luke Melton
8. JoAnne Barber
DIVISION 4
1. Alison Radke
2. Michael Whiles
3. Brian Bockelman
4. Jared Nuhn
5. Tony Marin
6. Dennis Cummings
7. Ben Conaghan
NEXT WEEK LATER TODAY:
*(Remember, the predicted results above are based on mathematical extrapolations and can be changed by all sorts of factors. If you don't like how your team's results are predicted, you and your teammates have the power to prove the math wrong!)
FROM THE GUTTER (GUTTER QUOTE)

"After raising my average 21 pins last week, my team should have no problem landing some wins tonight with the average I left for them to use!"

Scott Murdock, sipping a tasty brown ale at a bar in Canada, oblivious to how badly his team was getting battered back home by a bunch of SUNTs.


EXPANDED STANDINGS