With about a quarter of the league at the Weezers/Pixies concert (admit it, Phil & Freda, we all know you were there too), the rest of us got to enjoy a speedy evening that finished relatively early. Unfortunately that didn't translate into extra write-up time for Scoot, and since he's very busy today we are going to leave about 90% of this as the computer-generated writeup.
The tenth week of Spring 2019 saw two teams climb in the standings, while three teams slipped. One bowler roll a new personal best game. Monica Hufford picked up this week's high game (176) and series (491) for the women. As for the men, Aaron Barber snagged this week's high game with a 234, and high series was earned by Ian Goetz with a 643. Read on for all the rest of the details!
First up, on lanes 1 & 2: BDE, who hasn't fielded a full time inthe past 5 weeks, hoped to be able to break Scoot's Raging Bone Spur. Topped by Jeremy Cline with his 561 series, BDE welcomed a clean sweep over Bone Spurs. Concurrently, This week's Least Valuable Bowler Scott Murdock, with his slightly-off 438 series, learned that just because he got full mobility back in his ankle doesn't mean he can skip the ibuprofen as he led the Bone Spurs to utter defeat. BDE climbs 1 spot in the standings to 3rd place, while Bone Spurs sink 1 spot to 7th.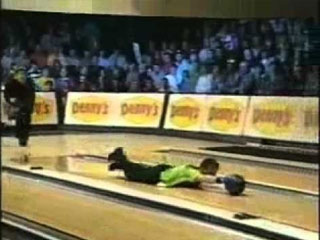 On lanes 3 & 4: The Pin Is Mightier alternated splits with Extreme Outliers. Despite being led by Luke Melton with his above-average 447 series, Mightiers accomplished only 1 win against Outliers. Among the other players in the match, Ben Spencer with his better-than-normal 512 series reigned supreme within Outliers as his team took the match with 3 wins. The Pin Is Mightier remains in 10th place, while Outliers remain in 5th.
On lanes 5 & 6: We Don't Give a Split shared a few beers with Pin Is King. Though somewhat emboldened by Aubrey Moren with his above-average 572 series, Split Not Given accomplished only 1 win against PinIs Kings. While that was going down, Matthew Taylor with his better-than-normal 611 series guided PinIs Kings as his team took the match with 3 wins. We Don't Give a Split drops 1 spot in the standings to 4th place, while PinIs Kings remain in 2nd.
On lanes 7 & 8: JoAnne's Dirty PJs attempted to deliver menacing stares toward CICK Ass. Although charging into the fray behind Jeremy Varnell with his 451 series, Dirty PJs got swept by CICK Ass. Across the ball return, #1 Power Ranked and #1 Head-to-Head Ian Goetz and his better-than-normal 643 series dominated CICK Ass as they swept the competition. JoAnne's Dirty PJs drop 1 spot in the standings to 8th place, while CICK Ass remain in 1st.
On lanes 9 & 10: In what amounted to yet another David vs Goliath situation for #MGAGA, Bowl Movements faced off against #MGAGA. Showcasing Joe Meyer with his above-average 434 series, Movements collected 3 wins against Hashtags. Moving on to the challengers, Aaron Barber with his better-than-normal 608 series shone for the red hats despite his team notching only a single win. Bowl Movements remains in 11th place, while #MGAGA remains in 9th.
Finally, down on lanes 11 & 12: Newcomers Holy Forkin Shirt Balls kicked off their season against Open Frames R Us... sorta. Blessed by Garrett Rathbone with his 545 series, Shirtballs collected 3 wins against Open Frames. On the other half of the score sheet, the Open Frames got to pretend to be bowling against the vacant team since they missed out on their opportunity to do it for real. Most Valuable Bowler Monica Hufford and her better-than-normal 491 series laid down the law for Open Frames as they managed three wins as well. So each team won three.
That's going to make the prize money math trippy come May.
Holy Forkin Shirt Balls remains in 12th place by wins, while Open Frames jump 2 spots to 6th. (FYI Scoot is tracking these duplicated wins and will make the prize fund still comes out right.)
Bowlers who spent the rest of the night roofying each other at The 200 Club include: Aaron Barber (234), Aubrey Moren (202), Garrett Rathbone (204), Ian Goetz (204,213,226), Ken M. Wilson (228,202), Matthew Taylor (220,202), and Michael Gordon (232)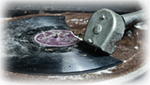 A new personal high game was set tonight by Neil Hufford (182, previous best 176).


In this week's Tournament of Champions brackets: Ken M. Wilson won Division 1, while nobody claimed victory in Division 2 (though Rob Kaszuba came closest). Luke Melton dominated Division 3, and Emily DeCoursey walloped Division 4. Finally, Matthew Taylor (Division 2) swept this week's Interdivisional bracket. And Ian Goetz (Division 1) proved that he belongs in the Master Bowling Nation by playing with himself to completion. In terms of overall points: Ken M. Wilson reigns over Division 1; Rob Kaszuba holds the reins in Division 2; Pat Hamell leads Division 3; and Emily DeCoursey tops Division 4.
NEXT WEEK:
*(Remember, the predicted results above are based on mathematical extrapolations and can be changed by all sorts of factors. If you don't like how your team's results are predicted, you and your teammates have the power to prove the math wrong!)
FROM THE GUTTER (GUTTER QUOTE)

"They're still humping Scoot? The visuals of that are why I didn't come back after 2011. And that's saying something, considering I was part of The Prak Attack."

Shane Pfaffly, making reference to his very first team's use of plumber's crack as a means of intimidating their opponents.


EXPANDED STANDINGS
| | | | | | |
| --- | --- | --- | --- | --- | --- |
| Pos. | Team name | Record | Percent | Total Pins | Change |
| 1 | CICK Ass | 32-8 | .800 | 20,020 | n/a |
| 2 | Pin Is King | 25-15 | .625 | 21,838 | n/a |
| 3 | BDE | 24-16 | .600 | 18,950 | +1 |
| 4 | We Don't Give a Split | 23-17 | .575 | 18,549 | -1 |
| 5 | Extreme Outliers | 23-17 | .575 | 12,764 | n/a |
| 6 | Open Frames R Us | 20-20 | .500 | 16,446 | +2 |
| 7 | Scoot's Raging Bone Spur | 18-22 | .450 | 16,687 | -1 |
| 8 | JoAnne's Dirty PJs | 18-22 | .450 | 15,418 | -1 |
| 9 | #MGAGA | 17-23 | .425 | 21,558 | n/a |
| 10 | The Pin Is Mightier | 17-23 | .425 | 15,063 | n/a |
| 11 | Bowl Movements | 16-24 | .400 | 15,645 | n/a |
| 12 | Holy Forkin Shirt Balls | 3-37 | .075 | 3,294 | n/a |
Top Individual Achievements for Week 10