The fourth week of Spring 2019 saw four teams climb in the standings, while five teams slipped. One bowler set a new personal best series, and three rolled new personal high games. Freda Schroeder landed this week's high game for the women with a 151, and women's high series was bagged by Monica Hufford with a 404. As for the men, Nick Kinney snagged this week's high game with a 234, and high series was earned by Ian Goetz with a 615. Meanwhile, the Tournament of Champions also kicked off tonight, beginning 13 weeks of one-on-one bowling excitement! Read on for all the rest of the details!
First up, on lanes 1 & 2: Earlier today two separate members of Ray & Stevie, each driving trucks, completely failed to see Chantal Jacot's bright neon-green car and totaled her car, keeping her from bowling tonight. Like true heroes, her teammates on CICK Ass avenged her. Spearheaded by trifecta-winner (#1 Head-to-Head, #1 Power-Ranked, and Most Valuable Bowler) Ian Goetz and his above-average 615 series, CICK Ass quickly earned a clean sweep over the Blind Team. CICK Ass remains in 2nd place but is now just a game away from making #MGAGA not-so-great again.
On lanes 3 & 4: Both Bowl Movements and The Pin Is Mightier were disappointed to learn they had to roll on this cursed set of lanes. (As were AJ and Scoot, who wound up not getting out o the bowling alley until 10:00.) Although charging into the fray behind Conor Clarke with his below-average 435 series, Movements accomplished only 1 win against Mightiers. Meanwhile Curtis Whiles with his slightly-off 462 series laid down the law for Mightiers as his team took the match with 3 wins. Bowl Movements plummet 2 spots in the standings to 10th place but take solace in knowing that, unlike last season, that's at least not last place. The Mightiers jump 3 spots to 8th.
On lanes 5 & 6: Extreme Outliers had to cope with the bedbugs and odd smells emanating from JoAnne's Dirty PJs. Although receiving some motivation from Ben Spencer with his above-average 517 series, the Outliers accomplished only 1 win against Dirty PJs. Josh Rothermel, with his shocking 463 series, inspired Dirty PJs as his team took the match with 3 wins. Extreme Outliers plummet 2 spots in the standings to 11th place, while Dirty PJs jump 3 spots to 7th.
On lanes 7 & 8: Scoot's Raging Bone Spur had a rendezvous with We Don't Give a Split. Despite the "strength" of Scott Murdock with his 460 series, Bone Spurs accomplished only 1 win against Split Not Given. Moving on to the challengers, Aubrey Moren with his 558 series dominated Split Not Given as his team took the match with 3 wins. Scoot's Raging Bone Spur plummets 2 spots in the standings to 5th place, while We Don't Give a Split jumps 2 spots to 4th. If it's any consolation to the Bone Spurs, AJ Hofmann now has the most consistent season start of any bowler in league history. (Supporting Top 25 to come later this week.)
On lanes 9 & 10: The oppressive regime of #MGAGA kept stealing sips of beer (and the pitchers) from the long-shots Open Frames R Us (and everyone else, too). Highlighting the skills of the future Mr. Gordon with his above-average 578 series, the red-hats collected 3 wins against Open Frames. On the flipside, Neil Hufford with his 436 series oversaw Open Frames despite his team notching only a single win. #MGAGA remains in 1st place but is teetering on the brink of seeing their first-place tower come crashing down, while Open Frames plunge 2 spots to 9th.
Finally, down on lanes 11 & 12: 3/4 of Pin Is King hoped to get a nice sweep from 1/2 of BDE. However, while showcasing Michael Gordon with his 574 series, PinIs Kings collected just 3 wins against BDE. Chadwick Andrews with his 470 series mastered BDE and prevented a sweep. Pin Is King climbs 1 spot in the standings to 3rd place, while BDE sinks 1 spot to 6th.
Bowlers who flashed their nipples at 200+ leader Jonathan Vigliaturo to get let into The 200 Club include: Aaron Barber (222), Aubrey Moren (207), Ben Spencer (209), Dennis Walling (204), Ian Goetz (211,213), Jonathan Vigliaturo (223), Matthew Taylor (205), Michael Gordon (200), Nick Kinney (234), and Seth Gunderson (230)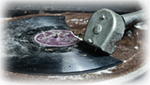 New personal high games were set tonight by Ben Spencer (209, previous best 199), Ben Conaghan (171, previous best 152), and Luke Melton (176, previous best 167). In addition, a new personal best series was rolled by Ben Conaghan (413, previous best 379).


In this week's Tournament of Champions brackets: Ian Goetz staked a claim for the Iron Throne in Division 1, while Rob Kaszuba shut down Division 2. Ben Conaghan swept Division 3, and Dennis Cummings decimated Division 4. Finally, Ben Spencer (Division 3) won this week's Interdivisional bracket. And Emily DeCoursey (Division 4) proved that she belongs in the Master Bowling Nation by playing with herself to completion. In terms of overall points: Ian Goetz runs the show in Division 1; Rob Kaszuba leads Division 2; Ben Conaghan and Ben Spencer dominate Division 3 in a tie; and Emily DeCoursey and Dennis Cummings call the shots in Division 4 in a tie.
NEXT WEEK:
*(Remember, the predicted results above are based on mathematical extrapolations and can be changed by all sorts of factors. If you don't like how your team's results are predicted, you and your teammates have the power to prove the math wrong!)
FROM THE GUTTER (GUTTER QUOTE)

"It's okay, Emily, I'm playing with myself too!" [followed with a high-five]

Pat Hamell, to Emily DeCoursey, on their placement in the new ToC bracket tonight.


EXPANDED STANDINGS
| | | | | | |
| --- | --- | --- | --- | --- | --- |
| Pos. | Team name | Record | Percent | Total Pins | Change |
| 1 | #MGAGA | 14-2 | .875 | 8,825 | n/a |
| 2 | CICK Ass | 14-2 | .875 | 7,732 | n/a |
| 3 | Pin Is King | 10-6 | .625 | 8,668 | +1 |
| 4 | We Don't Give a Split | 9-7 | .563 | 7,332 | +2 |
| 5 | Scoot's Raging Bone Spur | 9-7 | .563 | 6,664 | -2 |
| 6 | BDE | 7-9 | .438 | 7,472 | -1 |
| 7 | JoAnne's Dirty PJs | 7-9 | .438 | 6,173 | +3 |
| 8 | The Pin Is Mightier | 7-9 | .438 | 5,908 | +3 |
| 9 | Open Frames R Us | 6-10 | .375 | 6,516 | -2 |
| 10 | Bowl Movements | 6-10 | .375 | 6,382 | -2 |
| 11 | Extreme Outliers | 6-10 | .375 | 4,994 | -2 |
| 12 | Holy Forkin Shirt Balls | 0-16 | .000 | 1,440 | n/a |
Top Individual Achievements for Week 4