In this thirteenth week of Fall 2019, one bowler set a new personal best series and game. Movement in the standings was limited to a flip-flop of the two teams in the middle. Performance-wise, Freda Schroeder picked up this week's high game (176) and series (448) for the women, while Ken M. Wilson earned this week's high game (239) and series (641) for the men.
Each season at this time we like to remind everyone of important dates coming up. All fees for the season are due on November 26, two weeks from now. (Clinching of the championship could happen as early as that same week.) Have need of a sub? This upcoming week is the last week subs may be used without restrictions. Right now only Mary Clarke is eligible to sub after Nov 19, and that's only if she subs on Nov 19.
Up on lanes 3 & 4, what at first seemed like it would be a lopsided matchup between See you next Tuesday!and Bowl Movements turned out to be nothing of the sort. Moves were made by Jonathan Vigliaturo with his above-average 583 series, but were countered by #1 Power-Ranked Conor Clarke and his straight-up ludicrous 603 series. Pretty much a wash, the two teams split the series and See you next Tuesday! remains in 1st place, while Movements remain in 8th.
In the only matchup resulting in a standings change, on lanes 5 & 6 The James Tott Center for Kids Who Can't Bowl Good and Wanna Learn To Do Other Stuff Too had a rendezvous with BDE. Marginally led by AJ Hofmann with his below-average 425 series, James Tott School for B's got swept by BDE. Pretty much it was Jeremy Cline with his 534 series (with kudos to Most Valuable Bowler Alison Radke) who led the charge as they swept the competition. Even as the School for B's drops 1 spot in the standings to 5th place, BDE moves up 1 spot to 4th.
As we move along to lanes 7&8, the lone attending non-ghost member of Scared Splitless managed to fight back a little against the imposting titans of Pin Is King 2.
Curtis Whiles may have had a below-average 435 series, but it was enough to salvage 1 win for Splitness against the Kings. Hurling his ball down the lane, Matthew Taylor with his 557 series took charge of Kings as his team took the match with 3 wins. Thusly, Scared Splitless remains in 7th place, while Kings remain in 2nd.
Running down to 9 & 10 brings us the most surprising result of the night, with the face-off between Rear Admirals and C.I.C.K. Ass 2. Unexpecting the combined efforts of Scott Murdock with his 497 series, with props to #1 Head-to-Head bowler Jared Nuhn, CICK found themselves losing three in what should have been an easy night. Meanwhile, Ken M. Wilson with his better-than-normal 641 series propped up CICK despite his team notching only a single win. Practically nothing changed, though, as Rear Admirals remains in 6th place, while CICK remains in 3rd.
Bowlers in, peachy & meant for inclusion in The 200 Club, include: Carl Goetz (210), Conor Clarke (226,227), Ian Goetz (227), Jonathan Vigliaturo (233), Ken M. Wilson (239,215), Matthew Taylor (206), Nick Kinney (209), and Seth Gunderson (213)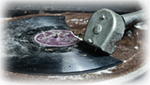 A new personal high game was set tonight by Conor Clarke (227, previous best 214). In addition, a new personal best series was rolled by Conor Clarke (603, previous best 591).


In this week's Tournament of Champions brackets: Ken M. Wilson topped Division 1, while Dennis Walling made quick work of Division 2. JoAnne Barber conquered Division 3, and Jared Nuhn eradicated Division 4. In terms of overall points: Michael Gordon calls the shots Division 1; Scott Murdock tops Division 2; Conor Clarke reigns over Division 3; and Jared Nuhn runs the show in Division 4.
This Week's BOWLING THRU TIME Results vs Spring 2013:
See you next Tuesday! went 4-0 against Ballz Out
Bowl Movements went 3-1 against Brunk Enough to Dowl
The James Tott Center for Kids Who Can't Bowl Good... went 1-3 against Split It and Hit It
BDE went 1-3 against Murder, He Wrote
Scared Splitless went 1-3 against Three Strikes and You're Out!
Pin Is King 2 went 1-3 against Will Strike If Provoked
Rear Admirals went 3-1 against Snakes on a Lane
C.I.C.K. Ass 2 went 3-1 against Dragon Balls
Current Standings:
C.I.C.K. Ass 2: 37-15
See you next Tuesday!: 37-15
Pin Is King 2: 31-21
The James Tott Center for Kids Who Can't Bowl Good...: 28.5-23.5
Rear Admirals: 25-27
Bowl Movements: 23.5-28.5
Scared Splitless: 23-29
BDE: 19.5-32.5
The top 4 teams in terms of points at the end of the season will win extra cash.
Individual Standings
DIVISION 1

1.
Michael Gordon
28.5

(+1)

2.
Ken M. Wilson
28

(+4)

3.
Carl Goetz
24

(+1)

4.
Jeremy Cline
23

(+1)

5.
Ian Goetz
22.5
6.
Cory Chorpenning
22

(+3)

7.
Aaron Barber
21
8.
Matthew Taylor
20.5

(+1)

DIVISION 2

1.
AJ Hofmann
30

(+2)

2.
Jonathan Vigliaturo
29

(+3)

3.
Scott Murdock
28.5

(+3)

4.
Dennis Walling
28.5

(+3)

5.
Nick Kinney
28

(+3)

6.
Seth Gunderson
28
7.
Ben Spencer
22.5

(+1)

8.
Rob Kaszuba
19.5

(+3)

DIVISION 3

1.
Curtis Whiles
35

(+1)

2.
James Tott
30

(+1)

3.
Conor Clarke
27.5

(+3)

4.
JoAnne (Gordon) Barber
26.5

(+2)

5.
Luke Melton
25.5

(+3)

6.
Jeremy Varnell
21.5

(+1)

7.
Freda Schroeder
19.5

(+2)

8.
Joe Meyer
15.5

DIVISION 4

1.
Jared Nuhn
27.5

(+3)

2.
Alison Radke
26

(+1)

3.
Brian Bockelman
25

(+1)

4.
Michael Whiles
24.5

(+2)

5.
Ben Conaghan
22.5

(+3)

6.
Dennis Cummings
22

(+3)

7.
Tony Marin
20

(+4)
The top 4 individuals in terms of points in each division at the end of the season will win extra cash.

NEXT WEEK:
*(Remember, the predicted results above are based on mathematical extrapolations and can be changed by all sorts of factors. If you don't like how your team's results are predicted, you and your teammates have the power to prove the math wrong!)
FROM THE GUTTER (GUTTER QUOTE)

"Maybe you should ask your wife how much difference two inches makes."

The bartender at Velo Garage, just before bowling, overhearing Scoot gripe about his difficulty finding jeans in the correct length. (34" is so long I step on the cuff, 32" is so short they come up above my socks when I sit. Two inches shouldn't make that much difference.)


EXPANDED STANDINGS
Top Individual Achievements for Week 13