A stagnated eleventh week of Fall 2021 resulted in absolutely no movement in the standings. JoAnne Barber picked up this week's high game (156) and series (364) for the women. As for the men, Ben Spencer snagged this week's high game with a 237, and high series was earned by Carl Goetz with a 639. Read on for all the rest of the details!
First up, on lanes 1 & 2: Would You Rather... matched wits with Bowlie Guacamole. Starring AJ Hofmann with his above-average 546 series, Would You collected 3 wins against Guac. Among the other players in the match, Dustin Schmeltz with his 480 series propped up Guac despite his team notching only a single win. Would You Rather... remains in 3rd place, while Guac remains in 4th.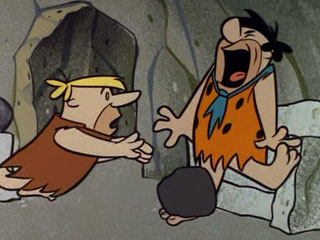 On lanes 3 & 4: Going Going Bald took turns kicking the ball return with The Heavy Pins. Topped by Dennis Walling with his above-average 628 series, with a nod to #1 Power-Ranked , Baldness loaded up with a clean sweep over Heavy P. Countering this, Kent Harms with his miraculous 538 series commanded Heavy P despite his team getting swept. Going Going Bald remains in 1st place, while Heavy P remains in 5th.
Finally, down on lanes 5 & 6: In a rather lopsided matchup, the evil Shephus Cripes alternated splits with the unlikely heroes of Kenny Fan Club. With the strength of #1 Head-to-Head and Most Valuable Bowler Carl Goetz and his above-average 639 series, Shephus collected a clean sweep over Kenny. On the other side of the tracks, Conor Clarke with his 527 series inspired Kenny despite his team getting swept. Shephus Cripes remains in 2nd place, while Kenny remains in 6th.
Bowlers getting the VIP treatment in The 200 Club include: AJ Hofmann (201), Ben Spencer (237), Carl Goetz (233,214), Dennis Walling (224,212), Dustin Schmeltz (200), James Tott (224), Matthew Taylor (222,211), and Seth Gunderson (222)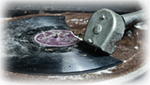 The 639 rolled by Carl Goetz is this season's new high series for men.


In this week's Tournament of Champions brackets: Matthew Taylor dominated Division 1, while nobody claimed victory in Division 2, and in fact we aren't even going to talk about Division 2 as it was a complete embarassment. Kent Harms walloped Division 3, and Emily Nicolet claimed victory in Division 4. In terms of overall points: Carl Goetz governs Division 1; James Tott leads Division 2; Kent Harms reigns over Division 3; and Brandon Martinez tops Division 4.
NEXT WEEK:
First, on lanes 1&2, 1st-place Going Going Bald will battle 6th-place Kenny Fan Club (hcp 104). Baldness are expected to perform well and sweep the series; while Kenny is forecast to hold steady as they endure a rough night.

Moving to lanes 3&4, 4th-place Bowlie Guacamole (hcp 164) will compete against 2nd-place Shephus Cripes. Guac might maintain their current strength as they get swept; while Shephus ought to hold steady as they rack up a sweep.

Finally, on lanes 5&6, 3rd-place Would You Rather... will meet with 5th-place The Heavy Pins (hcp 34). Would You is predicted to maintain their current strength as they lose the series but avoid getting swept; while Heavy P is anticipated to raise their average while they enjoy their victories.
*(Remember, the predicted results above are based on mathematical extrapolations and can be changed by all sorts of factors. If you don't like how your team's results are predicted, you and your teammates have the power to prove the math wrong!)
FROM THE GUTTER (GUTTER QUOTE)

"Now that is just ridiculous, Dude. Nobody is going to cut your dick off. Not if I have anything to say about it."

Brandon Martinez, reassuring AJ Hofmann, who was heading to the men's room.


EXPANDED STANDINGS
Top Individual Achievements for Week 11