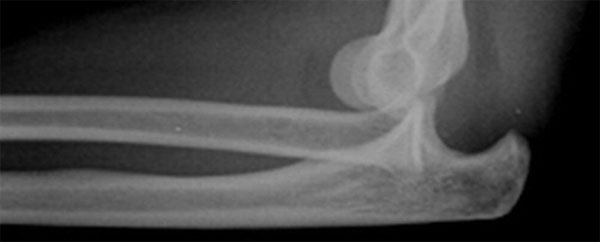 Though nothing changed in the standings, both sets of matchups went a bit differently than expected due to outside forces knocking teams out of alignment. JoAnne Barber picked up this week's high game (156) and series (394) for the women, while Aaron Barber earned this week's high game (220) and series (583) for the men. Read on for all the rest of the details!
First up, on lanes 11 & 12: AJ's Fault 2: The Destruction of The Varnelbow sparred with Team 4. With Jeremy Varnell suffering a traumatic* elbow injury during the first game, all seemed lost for AJ's fault. But thanks to a strong second game by JoAnne Barber followed by Scott Murdock finally remembering how to bowl with his above-average 512 series, AJ's Fault split the series with Team 4. Countering this, Brandon Martinez with his better-than-normal 348 series showed off for Team 4 as they matched their opponent in wins. AJ's Fault 2: The Destruction of The Varnelbow remains in 2nd place, while Team 4 remains in 4th.
* Ok, Jeremy's elbow isn't quite that bad. And that's not his x-ray though it would be pretty badass if it was.
On lanes 13 & 14: In a fairly closely-matched lineup Team 2 took advantage of half of Team 1 being absent in order to rack up some unexpected wins. Emboldened by #1 Power Ranked and #1 Head-to-Head Aaron Barber and his above-average 583 series, with kudos to Most Valuable Bowler Ben Spencer, Team 2 collected 3 wins against Team 1. Over on the other side, Dennis Walling with his 475 series ruled Team 1 despite his team notching only a single win. Team 2 remains in 3rd place, while Team 1 remains in 1st.
Bowlers who drunkenly stumbled into The 200 Club include: Aaron Barber (220), AJ Hofmann (213), and Scott Murdock (204)
In this week's Tournament of Champions brackets: Nobody claimed victory in Division 1 (though Ben Spencer came closest), while Nathan Burrows shut down Division 2. In terms of overall points: Michael Gordon dominates Division 1; and LaReash Bridges runs the show in Division 2.
Recruiting for Fall 2021 will officially begin later this week, after we hear from VMLY&R whether they will renew their sponsorship of their employees now that we have a larger group ready to return. Stay tuned!
NEXT WEEK:
First, on lanes 11&12, 4th-place Team 4 (hcp 111) will battle 3rd-place Team 2. Team 4 is expected to maintain their current strength as they lose the series but avoid getting swept; while Team 2 is forecast to drop their average a bit even as they enjoy their victories.

Finally, on lanes 13&14, 1st-place Team 1 will compete against 2nd-place AJ's Fault 2: The Destruction of The Varnelbow (hcp 28). Team 1 is predicted to maintain their current strength as they and split the series with AJ's Fault; while AJ's Fault is anticipated to raise their average while they keep the series tied.
*(Remember, the predicted results above are based on mathematical extrapolations and can be changed by all sorts of factors. If you don't like how your team's results are predicted, you and your teammates have the power to prove the math wrong!)
FROM THE GUTTER (GUTTER QUOTE)

"Raise your hand if you bowled better than Dennis Walling in game 1." [All hands go up.] "Raise your hand if you bowled better than Dennis Walling in game 2." [Most hands go up.]

AJ, on Dennis's performance issues.


EXPANDED STANDINGS
Top Individual Achievements for Week 5