The mid-season position round is over, so we're now officially halfway done. One bowler roll a new personal best game. Angela Bradford picked up this week's high game (199) and series (478) for the women, while Demonic Duncan Ferber earned this week's high game (249) and series (666) for the men. While first and last place remained unchanged, there was some light mixing throughout all the other positions. Of particular note, F. C. K. D. has pulled themselves out of the bottom half and finally achieved a winning record.
But also worthy of note? The Glitch. One team didn't do quite as well as they thought, but their opponent at least gets something to smile about over it. More on that below.
First up, on lanes 1 & 2: KLEAN BAWLZ!!1 spent most of the night crying to Scootylicious about some invisible gaping hole in the approach that was causing them to bowl badly and allegegly nearly resulted in Nick Kinney being lost forever in the deep crevasse. But nearly dying didn't stop #1 Head-to-Head Nick Kinney from leading his team with a 599 series, though that wasn't enough to completely overcome the opposition. Jeremy Cline's absence gave Scott Murdock a chance to surge for 'Licious with his 482 series as they matched their opponent in wins. KLEAN BAWLZ!!1 remains in 1st place, while despie the 2-2 split Scootylicious sinks 1 spot to 3rd.
On lanes 3 & 4: This is where the glitch game into play. Whiles We Were Bowling... left last night thinking they had swept Pin Is King 3. However, what nobody realized (but Scoot should have, and he's ashamed he didn't catch this in time because he usually tried to stay on top of these things), the bowling alley somehow never recorded Angela's and Bob's pre-bowling scores last week. Because of that, their averages in the bowling alley's system were a little too low resulting in a displayed handicap of 94 when in reality it was 91. This was just enough to flip the outcome of their closest game. So with that out of the way, topped by Bob Brunker with his below-average 504 series, with kudos to back-to-back-to-back Most Valuable Bowler Angela Bradford, Whiles Bowling collected 3 wins against Kings. On the other half of the score sheet, Matthew Taylor with his 590 series commanded Kings despite his team notching only a single win. Whiles We Were Bowling... climbs 1 spot in the standings to 2nd place, while Kings sink 1 spot to 5th. It should be noted that at a final score of 855-847, game 2 in this series has to be one of the highest scoring games by both sides ever. A new Top 25 List will soon be forthcoming to find out.
On lanes 5 & 6: The minions of Satan making up F. C. K. D. were sick and tired of having a losing record and decided to take all their frustration out on Big Bowl Movements. Reinforced by #1 Power-Ranked Duncan Ferber and his devilish 666 series, The FCKD earned a clean sweep over Movements. Despite purchasing laxatives from the bowling alley's vending machine, Conor Clarke with his 500 series took charge of Movements but could not relax his team's sphincter enough to plop out any wins. F. C. K. D. climbs 1 spot in the standings to 4th place, while Movements plunge 1 spot to 7th.
Finally, down on lanes 7 & 8: Pitting together rivals of exactly identical strength as well as 15 people on a single pair of lanes celebrating a birthday party, AJ's Fault and Low Expectations alternated between chucking balls and stealing bites of birthday cake from little kids. Demonstrating the skilled prowess of AJ Hofmann with his above-average 509 series, AJ's Fault split the series with Expectations. In the midst of this, a rapidly-improving Stu Marthers with his better-than-normal 540 series laid down the law for Expectations as they matched their opponent in wins. Allegations that Stu may have smeared frosting on his ball to improve performance were laid to rest when a taste test by Jeremy Varnell detected no traces of buttercream. AJ's Fault climbs 1 spot in the standings to 6th place, while Expectations remain in 8th.
Bowlers unknowingly spreading coronavirus throughout the close confines of The 200 Club include: Aaron Barber (206), AJ Hofmann (221), Ben Spencer (237), Carl Goetz (205), Dennis Walling (244), Duncan Ferber (234,249), James Tott (245), Ken M. Wilson (232,217), Matthew Taylor (242), Michael Gordon (206), Nick Kinney (235), and Stu Marthers (230)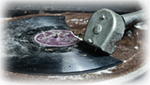 A new personal high game was set tonight by James Tott (245, previous best 225).


In this week's Tournament of Champions brackets: Nick Kinney triumphed over his enemies in Division 1, while Ken M. Wilson decimated Division 2. Garrett Von Derluft ruled Division 3, and Adam Scherzer got the better of Division 4. In terms of overall points: Carl Goetz reigns over Division 1; Ken M. Wilson governs Division 2; Scott Murdock and Angela Bradford dominate Division 3 in a tie; and Jake Holterman is in the driver's seat in Division 4.
NEXT WEEK:
*(Remember, the predicted results above are based on mathematical extrapolations and can be changed by all sorts of factors. If you don't like how your team's results are predicted, you and your teammates have the power to prove the math wrong!)
FROM THE GUTTER (GUTTER QUOTE)

"Does my blue ball feel heavier than Bob's?"

Curtis Whiles, after his team's weekly mandatory hernia exam.


EXPANDED STANDINGS
Top Individual Achievements for Week 8