With approximately half the league absent due to work, the Royals, or the Black Keys, a very quick yet stagnated sixth week of Fall 2019 resulted in absolutely no movement a little bit of Bowl Movement in the standings. One bowler rolled a new personal best game. Alison Radke picked up this week's high game (122) and series (314) for the women. As for the men, Ian Goetz snagged this week's high game with a 287, and high series was earned by Carl Goetz with a 706. Read on for all the rest of the details!
First up, on lanes 3 & 4: BDE tried to distract See you next Tuesday! from their boisterous bullying by being kind and polite, but it didn't quite work. Despite the strength of Rob Kaszuba with his below-average 409 series, BDE accomplished only 1 win against Next Tuesday. Conversely, Aaron Barber with his 532 series took charge of Next Tuesday as his team took the match with 3 wins. BDE remains in 4th place, while Next Tuesday remains in 1st.
On lanes 5 & 6: Because Bowl Movements continues to be severely constipated for a second straight week, we cannot yet discuss their visit to The James Tott Center for Kids Who Can't Bowl Good and Wanna Learn To Do Other Stuff Too and how it impacted the standings and weekly awards. The BMs have been prescribed a mild laxative that should take effect by Monday, once they get relief and unload on the lanes we'll update you all on what comes out in the end.
UPDATE:
On lanes 5 & 6: A time-shifted Bowl Movements hung out with The James Tott Center for Kids Who Can't Bowl Good and Wanna Learn To Do Other Stuff Too. Showcasing Conor Clarke with his 458 series, Movements collected 3 wins against James Tott School for B's. Among the other players in the match, AJ Hofmann with his 470 series motivated James Tott School for B's despite his team notching only a single win. Bowl Movements climb 1 spot in the standings to 6th place, while James Tott School for B's remain in 5th.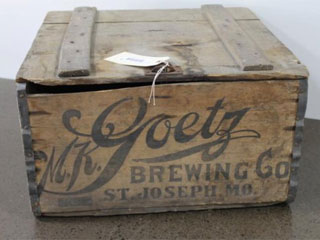 On lanes 7 & 8: Abandoned by all his human teammates, the youngest member of Scared Splitless joined forces with his team's Vacancy to take on the villainous C.I.C.K. Ass 2. Despite a show of strength by Michael Whiles with his below-average 337 series, Splitless got swept by CICK. Carl Goetz with his better-than-normal 706 series emboldened CICK (with a nod to #1 Power-Ranked Ian Goetz who pre-bowled a new personal-best 287) as they swept the competition. Though it required nearly every pin Carl could produce to get that sweep, as game 3 was decided by a razor-thin margin. Scared Splitless drops to 7th place, while CICK remains in 2nd.
Finally, down on lanes 9 & 10: 3/4 of Pin Is King 2 met with 1/4 of Rear Admirals, though two of the missing Admirals did pre-bowl. Led by Ben Spencer with his above-average 579 series, with props to #1 Head-to-Head bowler Dennis Walling, Kings collected 3 wins against Admirals. Over on the other side, Scott Murdock with his 481 series ruled Admirals (with kudos to tentative Most Valuable Bowler Dennis Cummings) despite his team resetting its losing streak counter by notching only a single win. Pin Is King 2 remains in 3rd place, while the Rear Admirals continue to bring up the rear (and find themselves hoping Bowl Movements forfeits).
Bowlers ducking past the bouncer at The 200 Club include: Aaron Barber (213), Ben Spencer (209,222), Carl Goetz (243,279), Cory Chorpenning (201), Dennis Walling (202), and Ian Goetz (258,287)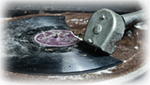 A new personal high game was set tonight by Ian Goetz (287, previous best 268).
Ian Goetz nabbed this season's men's high game with his 287. Carl Goetz bagged the season's men's high series with his 706.
The 287 rolled by Ian Goetz is the new 4th-best game in league history!


In this week's Tournament of Champions brackets: Nobody claimed victory in Division 1 (though Ian Goetz came closest), while Jonathan Vigliaturo triumphed over his enemies in Division 2. Conor Clarke swept Division 3, and Dennis Cummings trounced Division 4. In terms of overall points: Michael Gordon and Ian Goetz hold the reins in Division 1 in a tie; Seth Gunderson and Jonathan Vigliaturo lead Division 2 in a tie; Conor Clarke and James Tott dominate Division 3 in a tie; and Jared Nuhn tops Division 4.
NEXT WEEK:
*(Remember, the predicted results above are based on mathematical extrapolations and can be changed by all sorts of factors. If you don't like how your team's results are predicted, you and your teammates have the power to prove the math wrong!)
FROM THE GUTTER (GUTTER QUOTE)

"Hold up. So I should have been using my FINGERS when fingering someone?!? Sweet! No more weekly pedicures!"

Ian Goetz, shortly after figuring out you use only your fingertips in a fingertip ball. In the distance, Becca could be heard breathing a sigh of relief.


EXPANDED STANDINGS
Top Individual Achievements for Week 6