The fifth week of Fall 2019 saw two teams climb in the standings, while one team slipped. JoAnne Gordon picked up this week's high game (142) and series (389) for the women, while Ian Goetz earned this week's high game (268) and series (702) for the men. And while they may not be dominating in the standings, the scores of CICK Ass 2 lead one to wonder what sort of performance enhancing drugs they are on. Read on for all the rest of the details!
First up, on lanes 3 & 4: In a truly mismatched pairing, the charming but doomed Rear Admirals were utterly destroyed by the wrathful C.I.C.K. Ass 2. Although blessed by Jared Nuhn with his above-average 369 series, Admirals got swept by CICK. Across the ball return, trifecta-winner (#1 Head-to-Head, #1 Power-Ranked, and Most Valuable Bowler) Ian Goetz and his shocking 702 series inspired CICK as they swept the competition. Hopped up on a cocktail of anabolic steroids, quaaludes, and cocaine, Ian went way overkill by not only rolling one of the best series of his career against a team he didn't need to, but also by ripping off his shirt, bludgeoning his own grandmother to death by swinging AJ at her head, and stuffing her body into the lane 1 ball return... all just to get himself psyched up for game 3. Rear Admirals remains in 8th place, while CICK moves up 1 spot to 2nd.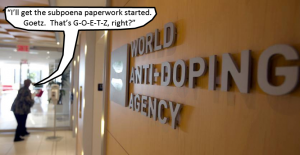 On lanes 5 & 6: With a battle so mismatched that the outcome could trigger the apocalypse, the rascally Scared Splitless tussled with the mischievous Pin Is King 2. Notwithstanding the leadership of Curtis Whiles with his downright ridiculously good 513 series, Splitless got swept by Kings. On the other half of the score sheet, Michael Gordon with his wonderful 641 series propped up Kings as they swept the competition. Scared Splitless remains in 6th place, while Kings move up 1 spot to 3rd.
On lanes 7 & 8: With the scales heavily tipped in one team's favor from the outset, the minions of Satan making up See you next Tuesday! should have been unchallenged by the forfeiting Bowl Movements. Uniting behind the leadership of Seth Gunderson with his 554 series, Next Tuesday collected 3 wins against Movements.
Just 3 wins? With Movements forfeiting, all Next Tuesday needed to do was roll within 40 pins of their combined team average each game. But that's just not quite how things went. See you next Tuesday! remains in 1st place, while Movements remain in 7th.
Finally, down on lanes 9 & 10: With the narrowest of handicaps, The James Tott Center for Kids Who Can't Bowl Good and Wanna Learn To Do Other Stuff Too had some one-on-one time with only two members (for the third week in a row) of BDE. Despite the strength of AJ Hofmann with his below-average 426 series, James Tott School for B's accomplished only 1 win against BDE. Among the other players in the match, Jeremy Cline with his 593 series oversaw BDE as his team took the match with 3 wins. The James Tott Center for Kids Who Can't Bowl Good and Wanna Learn To Do Other Stuff Too remains in 5th place, while BDE plunges 2 spots to 4th.
Bowlers paying far too much for well vodka with dead fruit flies floating in the bottle The 200 Club include: Ben Spencer (226), Carl Goetz (234,229), Cory Chorpenning (216), Ian Goetz (268,244), Jeremy Cline (225), Ken M. Wilson (205,217), Michael Gordon (217,255), and Seth Gunderson (208)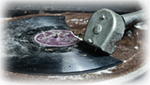 Ian Goetz nabbed both high game and series for the men this season with his 268 and 702, respectively.


In this week's Tournament of Champions brackets: Ian Goetz made quick work of Division 1, while nobody claimed victory in Division 2 (though Ben Spencer came closest). Curtis Whiles walloped Division 3, and nobody claimed victory in Division 4, and in fact we aren't even going to talk about Division 4 as it was a complete embarassment. In terms of overall points: Michael Gordon tops Division 1; Seth Gunderson calls the shots Division 2; James Tott and Curtis Whiles reign over Division 3 in a tie; and Jared Nuhn holds the reins in Division 4.
And here's how things went with Bowling Through Time...
Current Bowling Thru Time Standings (tentative):
James Tott School for B's: 15-5
C.I.C.K. Ass 2: 14-6
See you next Tuesday!: 14-6
Pin Is King 2: 11-9
Scared Splitless: 10-10
BDE: 9-11
Bowl Movements: 5-15
Rear Admirals: 3-17
NEXT WEEK:
*(Remember, the predicted results above are based on mathematical extrapolations and can be changed by all sorts of factors. If you don't like how your team's results are predicted, you and your teammates have the power to prove the math wrong!)
FROM THE GUTTER (GUTTER QUOTE)

"Ian, you do realize that you're bowling against a team that is lower in the standings than a team that has already forfeited twice only 5 weeks in, right? No need to shoot off your wad."

Jared Nuhn, on Ian rolling one of the best series of his life against a team he really only needed to roll about 80 each game to beat.


EXPANDED STANDINGS
Top Individual Achievements for Week 5