Like the globs in a lava lamp, teams have been taking turns rising to the top only to then quickly sink back down. This week was no exception, as CICK Ass returned to the top with We Don't Give a Split bubbling up just behind, while Pin Is King and #MGAGA have cooled and sunk, perhaps to be heated back up again.
The seventh week of Spring 2019 saw six teams climb in the standings, while four teams slipped. One bowler set a new personal best series, and two rolled new personal high games. Alison Radke picked up this week's high game (177) and series (475) for the women. As for the men, Seth Gunderson snagged this week's high game with a 214, and high series was earned by Aaron Barber with a 572. Read on for all the rest of the details!
First up, on lanes 1 & 2: Half of Bowl Movements shared a beer, laughter, and the occasional ball return kick with 3/4 of CICK Ass. Despite an enema administered by Tony Marin via his above-average 350 series, the BMs passed only 1 win against CICK Ass. Concurrently, Ian Goetz with his 558 series inspired CICK Ass as his team took the match with 3 wins. Bowl Movements plop 2 spots in the standings to 11th place, while CICK Ass returns to 1st.
On lanes 3 & 4: We Don't Give a Split got their turn to take advantage of Ray & Stevie. Charging into the fray behind Phil Schroeder with his 457 series, Split Not Given loaded up with a clean sweep over the Blind Team. We Don't Give a Split climbs 1 spot in the standings to 2nd place, while the Blind Team forever remains in 12th.
On lanes 5 & 6: JoAnne's Dirty PJs celebrated the return of PBR with an early crushing win over Scoot's Raging Bone Spur. Propelled by the skills of a once-again-happy Jeremy Varnell with his 452 series, Dirty PJs accomplished enough in game 1 to split the series with Bone Spurs. Across the ball return, Scott Murdock with his 456 series filed down the Bone Spurs as they matched their opponent in wins. JoAnne's Dirty PJs remains in 10th place, while Bone Spurs move up 1 spot to 5th. (AJ Hofmann wanted me mention that this is higher than #MGAGA.)
On lanes 7 & 8: In what amounted to a David vs Goliath situation, Pin Is King arrived on the battlefield expecting to lay easy waste to Extreme Outliers. However, though led Michael Gordon with his 554 series, PinIs Kings got swept by Outliers. This is because Ben Spencer with his better-than-normal 486 series (actually, EVERYONE on the Outliersbowled well over average, especially Most Valuable Bowler Nicole Yancy) as they slung 9-14 pound rocks to topple the giant. Pin Is King plummets 2 spots in the standings to 3rd place, while Outliers jump 2 spots to 9th.
On lanes 9 & 10: 3/4 of Open Frames R Us waged a heated competition against 3/4 of The Pin Is Mightier. With top billing by #1 Power-Ranked James Tott and his astonishing 512 series, Open Frames collected 3 wins against Mightiers. Over on the other side, Curtis Whiles with his better-than-normal 510 series motivated Mightiers despite his team notching only a single win. Open Frames R Us climb 1 spot in the standings to 7th place, while Mightiers sink 1 spot to 8th.
Finally, down on lanes 11 & 12: BDE were mean liberal bullies as they mocked and shamed the red hats of #MGAGA. Highlighting the skills of #1 Head-to-Head Chadwick Andrews and his above-average 542 series, BDE enjoyed a clean sweep over #MGAGA. Countering this, Aaron Barber with his better-than-normal 572 series took charge of red hats but could not prevent his team from getting swept. BDE climbs 1 spot in the standings to 4th place, while Hashtags plunge 2 spots to 6th.
By the way, though we don't publish Lease Valuable Bowler, this week it was somebody in the above matchup and that person scored below "The Blind Team" in the rankings.
Bowlers enjoying a guest admission to The 200 Club include: Aaron Barber (206), Carl Goetz (209), Ian Goetz (203), James Tott (209), and Seth Gunderson (214)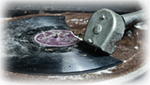 New personal high games were set tonight by James Tott (209, previous best 208) and Emily Nicolet (164, previous best 151). In addition, a new personal best series was rolled by Luke Melton (448, previous best 442).


In this week's Tournament of Champions brackets: Nick Kinney swept Division 1, while Jeremy Varnell staked a claim for the Iron Throne in Division 2. Chadwick Andrews dominated Division 3, and Nicole Yancy cleaned up Division 4. Finally, Dennis Cummings (Division 4) mopped up this week's Interdivisional bracket. And Chantal Jacot (Division 4) proved that she belongs in the Master Bowling Nation by playing with herself to completion. In terms of overall points: Ian Goetz holds the reins in Division 1; Rob Kaszuba dominates Division 2; Pat Hamell runs the show in Division 3; and Dennis Cummings tops Division 4.
NEXT WEEK:
*(Remember, the predicted results above are based on mathematical extrapolations and can be changed by all sorts of factors. If you don't like how your team's results are predicted, you and your teammates have the power to prove the math wrong!)
FROM THE GUTTER (GUTTER QUOTE)

"Oh, that's Monica's dog. I think it's a Pomeranian. I can't leave him home alone or he eats the furniture."

Dennis Walling, explaining who Jonathan Vigliaturo is to Nicole.


EXPANDED STANDINGS
| | | | | | |
| --- | --- | --- | --- | --- | --- |
| Pos. | Team name | Record | Percent | Total Pins | Change |
| 1 | CICK Ass | 21-7 | .750 | 13,673 | +1 |
| 2 | We Don't Give a Split | 19-9 | .679 | 13,044 | +1 |
| 3 | Pin Is King | 18-10 | .643 | 15,489 | -2 |
| 4 | BDE | 18-10 | .643 | 13,390 | +1 |
| 5 | Scoot's Raging Bone Spur | 15-13 | .536 | 11,826 | +1 |
| 6 | #MGAGA | 14-14 | .500 | 15,220 | -2 |
| 7 | Open Frames R Us | 13-15 | .464 | 11,566 | +1 |
| 8 | The Pin Is Mightier | 12-16 | .429 | 10,403 | -1 |
| 9 | Extreme Outliers | 12-16 | .429 | 8,694 | +2 |
| 10 | JoAnne's Dirty PJs | 11-17 | .393 | 10,479 | n/a |
| 11 | Bowl Movements | 10-18 | .357 | 10,986 | -2 |
| 12 | Holy Forkin Shirt Balls | 0-28 | .000 | 1,440 | n/a |
Top Individual Achievements for Week 7