The Spring 2019 kicked off on an icy night (in which we were the only league brave enough to show up) with a record-breaking eleven teams entering the 16-week competition for the coveted, nonexistent championship trophy. Three bowlers didn't get the memo that you aren't supposed to do this the first week and set a new personal best series, and four rolled new personal high games. Monica Hufford picked up this week's high game (176) and series (468) for the women. As for the men, Jeremy Cline snagged this week's high game with a 228, and high series was earned by Conor Clarke with a 591. Read on for all the rest of the details!
First up, on lanes 1 & 2: In a truly mismatched pairing, the wicked Pin Is King were reportedly still trying to finish their third game against JoAnne's Dirty PJs when the game was interrupted five billion years later by the Sun swelling into a red giant. Charging into the fray behind Michael Gordon with his 541 series, the PinIs Kings collected 3 wins against the Dirty PJs. Simultaneously, Jeremy Varnell with his 447 series shone in Dirty PJs despite his team notching only a single win. Pin Is King realizes their existence in 3rd place, while Dirty PJs get going with 9th.
On lanes 3 & 4: In a pairing of teams of similar strength, BDE did battle with half of We Don't Give a Split. With the strength of Jeremy Cline with his 586 series, BDE collected 3 wins against Split Not Given. Meanwhile, Aubrey Moren with his 541 series ruled Split Not Given despite his team notching only a single win. BDE starts out in 4th place, while Split Not Given commences with 7th.
On lanes 5 & 6: With the narrowest of post-calculated handicaps, Bowl Movements (specifically Conor Clarke) tried to go all Tonya Harding on Open Frames R Us. While headlined by #1 Power-Ranked Conor Clarke and his magnificent 591 series, Movements accomplished only 1 win against Open Frames. On the other half of the score sheet, Monica Hufford with her 468 series guided Open Frames (with kudos to Most Valuable Bowler Emily Nicolet and a new personal best 208 by James Tott) as her team took the match with 3 wins. Bowl Movements leaves the gate in 8th place, while Open Frames start off with 5th.
On lanes 7 & 8: CICK Ass decided to start off by working over The Pin Is Mightier. Uniting behind the leadership of #1 Head-to-Head Ken M. Wilson and his 560 series, CICK Ass garnered a clean sweep over Mightiers. On the other side of the tracks, Curtis Whiles pumped up the Mightiers with his 441 series despite his team getting swept. CICK Ass begins the season in 2nd place, while Mightiers get rolling in 11th.
On lanes 9 & 10: Extreme Outliers had a delightful time poking at Scoot's Raging Bone Spur. However, in spite of top-billing by Ben Spencer with his 437 series, Outliers accomplished only 1 win against Bone Spurs. On the other lane, Sean Miller with his 476 series inspired Bone Spurs as his team took the match with 3 wins. Extreme Outliers begins with 10th place, while Bone Spurs spring to life in 6th.
Finally, down on lanes 11 & 12: With the scales heavily tipped in one team's favor from the outset, the cruel #MGAGA mockingly cowered in sheer terror upon discovering they were rolling against the nonexistent good guys Ray & Stevie. Propelled by the skills of Seth Gunderson with his 538 series, Hashtags locked up a clean sweep over the Blind Team. With the Blind Team forfeiting, all Hashtags needed to do was roll within 40 pins of their combined team average each game. No problemo! #MGAGA gets underway in 1st place, while the Blind Team begins in 12th where it will remain forever and ever, Amen.
Bowlers who sneaked in through the employee entrance of The 200 Club include: Conor Clarke (214,206), James Tott (208), Jeremy Cline (228), Matthew Taylor (207), Michael Gordon (207), and Seth Gunderson (223)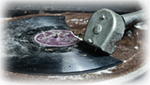 New personal high games were set tonight by James Tott (208, previous best 192), Jeremy Cline (228, previous best 226), Ben Conaghan (152, previous best 137), and Conor Clarke (214, previous best 190). In addition, new personal best series were rolled by Jeremy Cline (586, previous best 569), Ben Conaghan (379, previous best 378), and Conor Clarke (591, previous best 517).


The Tournament of Champions begins in 3 weeks. Here are how the divisions are shaping up so far:


DIVISION 1
1. Conor Clarke
2. Jeremy Cline
3. Ken Wilson
4. Carl Goetz
5. Michael Gordon
6. Aubrey Moren
7. Seth Gunderson
8. Aaron Barber
9. Matthew Taylor
10. Jonathan Vigliaturo
11. Dennis Walling
DIVISION 2
1. Nick Kinney
2. Sean Miller
3. Rob Kaszuba
4. Dennis Laube
5. Monica Hufford
6. Jeremy Varnell
7. Curtis Whiles
8. Ben Spencer
9. James Tott
10. AJ Hofmann
11. Neil Hufford
DIVISION 3
1. Josh Rothermel
2. Alison Radke
3. Emily Nicolet
4. Ben Conaghan
5. Luke Melton
6. Joe Meyer
7. Tony Marin
8. JoAnne Barber
9. Pat Hamell
10. Chantal Jacot
11. Dennis Cummings
DIVISION 4
1. Chuck Kissee
2. Christy Schlosser
3. Emily DeCoursey
4. Nicole Yancy
5. Michael Whiles
NEXT WEEK:
*(Remember, the predicted results above are based on mathematical extrapolations and can be changed by all sorts of factors. If you don't like how your team's results are predicted, you and your teammates have the power to prove the math wrong!)
FROM THE GUTTER (GUTTER QUOTE)

"So you really are a Scooter, Scoot."

Jonathan Vigliaturo, to be followed up throughout the night by about half the people in the league, after Scoot showed up on a scooter due to his ankle surgery.


EXPANDED STANDINGS
| | | | | | |
| --- | --- | --- | --- | --- | --- |
| Pos. | Team name | Record | Percent | Total Pins | Change |
| 1 | #MGAGA | 4-0 | 1.000 | 2,039 | n/a |
| 2 | CICK Ass | 4-0 | 1.000 | 1,786 | n/a |
| 3 | Pin Is King | 3-1 | .750 | 2,018 | n/a |
| 4 | BDE | 3-1 | .750 | 1,831 | n/a |
| 5 | Open Frames R Us | 3-1 | .750 | 1,713 | n/a |
| 6 | Scoot's Raging Bone Spur | 3-1 | .750 | 1,572 | n/a |
| 7 | We Don't Give a Split | 1-3 | .250 | 1,737 | n/a |
| 8 | Bowl Movements | 1-3 | .250 | 1,652 | n/a |
| 9 | JoAnne's Dirty PJs | 1-3 | .250 | 1,513 | n/a |
| 10 | Extreme Outliers | 1-3 | .250 | 1,269 | n/a |
| 11 | Holy Forkin Shirt Balls | 0-4 | .000 | 1,440 | n/a |
| 12 | The Pin Is Mightier | 0-4 | .000 | 1,365 | n/a |
Top Individual Achievements for Week 1