The sixth week of Fall 2018 saw two teams climb in the standings, while one team slipped. One bowler set a new personal best series, and one rolled new personal high game. Monica Hufford picked up this week's high game (167) and series (446) for the women. As for the men, Russell Bingham snagged this week's high game with a 235, and high series was earned by Michael Mead with a 649. Read on for all the rest of the details!
First up, on lanes 3 & 4: Teeby Dee entered a showdown to the death with Gucci Lane. In spite of the leadership of Curtis Whiles with his 410 series, TBD accomplished only 1 win against Gucci. On the other side of the tracks, Michael Mead with his better-than-normal 649 series propped up Gucci as his team took the match with 3 wins. Teeby Dee remains in 9th place, while Gucci jumps 2 spots to 5th.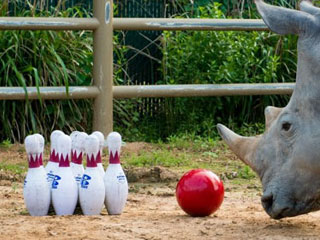 On lanes 5 & 6: Bowl Movements couldn't stop undressing with their eyes the members of Red Strikes Matter. While headlined by Conor Clarke with his 452 series, BMs got swept by Red Strikes. On the other lane, Most Valuable Bowler Sean Miller and his better-than-normal 505 series showed off for Red Strikes as they swept the competition. Bowl Movements remains in 10th place, while Red Strikes remain in 1st.
On lanes 7 & 8: Bowling For Beers deliberately ate cheese sticks in front of We Don't Give a Split. With the strength of #1 Power Ranked and #1 Head-to-Head Jeremy Varnell and his spectacular 530 series, Beers split the series with Split Not Given. As this was happening, Carl Goetz with his 600 series inspired Split Not Given as they matched their opponent in wins. Bowling For Beers remains in 8th place, while Split Not Given remains in 6th.
On lanes 9 & 10: In a matchup that could almost be considered unfair, the wrathful 8 Balls alternated splits with the dark horse Open Frames R Us. Highlighting the skills of Russell Bingham with his 541 series, 8-Balls collected a clean sweep over Open Frames. On the adjacent lane, Monica Hufford with her 446 series reigned supreme within Open Frames despite her team getting swept. 8 Balls remains in 2nd place, while Open Frames plunge 3 spots to 7th.
Finally, down on lanes 11 & 12: Serious Bowlers had a delightful time with BDE. In spite of top-billing by Aaron Barber with his 561 series, Serious Bs accomplished only 1 win against BDE. As for the opposition, Jeremy Cline with his better-than-normal 547 series laid down the law for BDE as his team took the match with 3 wins. Serious Bowlers remains in 3rd place, while BDE moves 1 spot to 4th.
Bowlers paying far too much for well vodka at The 200 Club include: Aaron Barber (204), Carl Goetz (225,201), Jonathan Vigliaturo (217), Michael Mead (234,234), Rob Kaszuba (202), and Russell Bingham (235)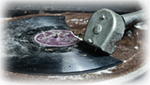 A new personal high game was set tonight by Jeremy Varnell (198, previous best 185). In addition, a new personal best series was rolled by Jeremy Varnell (530, previous best 489).
Adding to the excitement, the 649 rolled by Michael Mead is this season's new high series for men.


In this week's Tournament of Champions brackets: Rob Kaszuba triumphed over his enemies in Division 1, while Sean Miller crushed Division 2. Jeremy Varnell eradicated Division 3, and nobody claimed victory in Division 4 (though Emily Nicolet came closest). Finally, Phil Schroeder (Division 2) shut down this week's Interdivisional bracket. In terms of overall points: Nick Kinney and Rob Kaszuba dominate Division 1 in a tie; Scott Murdock tops Division 2; Neil Hufford runs the show in Division 3; and Chuck Kissee leads Division 4.
NEXT WEEK:
*(Remember, the predicted results above are based on mathematical extrapolations and can be changed by all sorts of factors. If you don't like how your team's results are predicted, you and your teammates have the power to prove the math wrong!)
FROM THE GUTTER (GUTTER QUOTE)

"Is Jonathan blind or is he just being very consistent? No, wait, he's here, I remember feeling his shape pressed against me back in game 1."

Scoot, after noticing JV's string of identical (or similar) spares at the start of game 3.


EXPANDED STANDINGS
| | | | | | |
| --- | --- | --- | --- | --- | --- |
| Pos. | Team name | Record | Percent | Total Pins | Change |
| 1 | Red Strikes Matter | 20-4 | .833 | 11,194 | n/a |
| 2 | 8 Balls | 17-7 | .708 | 12,741 | n/a |
| 3 | Serious Bowlers | 14-10 | .583 | 12,172 | n/a |
| 4 | BDE | 13-11 | .542 | 10,362 | +1 |
| 5 | Gucci Lane | 12-12 | .500 | 10,846 | +2 |
| 6 | We Don't Give a Split | 11-13 | .458 | 11,014 | n/a |
| 7 | Open Frames R Us | 11-13 | .458 | 9,630 | -3 |
| 8 | Bowling For Beers | 9-15 | .375 | 9,332 | n/a |
| 9 | Teeby Dee | 7-17 | .292 | 9,469 | n/a |
| 10 | Bowl Movements | 6-18 | .250 | 8,741 | n/a |
Top Individual Achievements for Week 6