Bowling on a Monday for the first time since 2001 due to the Wyandotte County elections on Tuesday night, the ninth week of Fall 2021 saw one team climb in the standings, while one team slipped. Pre-bowled James Tott earned this week's high game (246) and series (617). Though with as many eyes as were fixated on the Chiefs game, it's amazing anyone remembered to record scores at all.
First up, on lanes 1 & 2: In a truly mismatched pairing, the intimidating Going Going Bald had a rendezvous with the endearing Bowlie Guacamole. Charging into the fray behind Ben Spencer with his above-average 573 series that even had the guys behind the counter talking about it, Baldness pumped up their record with a clean sweep over Guac. Simultaneously, Dustin Schmeltz with his slightly-off 440 series commanded Guac despite his team getting swept. Going Going Bald remains in 1st place, while Guac sinks 1 spot to 4th. On a related note, LaReash Bridges needs to sit out the remainder of the season, so Bowlie Guacamole will be rotating in subs.
On lanes 3 & 4: Shephus Cripes did battle with Would You Rather.... Featuring pre-bowled #1 Power Ranked and #1 Head-to-Head James Tott and his dazzling 617 series, Shephus collected 3 wins against Would You. As for the opposition, Scott Murdock with his better-than-normal 500 series emboldened Would You despite his team notching only a single win. Shephus Cripes climb 1 spot in the standings to 3rd place, while Would You remains in 2nd.
Finally, down on lanes 5 & 6: The Heavy Pins had a romantic candlelight dinner with Kenny Fan Club. Despite a show of strength by Kent Harms with his above-average 472 series, Heavy P accomplished only 1 win against Kenny. As this was happening, Most Valuable Bowler Jeremy Cline and his better-than-normal 577 series mastered Kenny as his team took the match with 3 wins. The Heavy Pins remains in 5th place, while Kenny remains in 6th.
Bowlers paying far too much for McCormick vodka at The 200 Club include: Ben Spencer (212,202), Chris Windham (203), Conor Clarke (235), James Tott (246,205), Jeremy Cline (210), and Michael Gordon (226,200)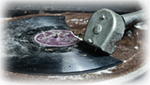 A new personal high game was set tonight by James Tott (246, previous best 245). In addition, a new personal best series was rolled by James Tott (617, previous best 606).


In this week's Tournament of Champions brackets: Nobody claimed victory in Division 1 (though Seth Gunderson came closest), while nobody claimed victory in Division 2, and in fact we aren't even going to talk about Division 2 as it was a complete embarassment. Nobody claimed victory in Division 3, and in fact we aren't even going to talk about Division 3 as it was a complete embarassment, and nobody claimed victory in Division 4 (though Brandon Martinez came closest). In terms of overall points: Carl Goetz holds the reins in Division 1; James Tott tops Division 2; Kent Harms runs the show in Division 3; and Brandon Martinez calls the shots Division 4.
NEXT WEEK:
First, on lanes 1&2, 3rd-place Shephus Cripes will meet with 5th-place The Heavy Pins (hcp 127). Shephus are expected to maintain their current strength as they sweep the series; while Heavy P is forecast to drop their average a bit while they endure a rough night.

Moving to lanes 3&4, 4th-place Bowlie Guacamole (hcp 55) will share a couple of pitchers with 6th-place Kenny Fan Club. Guac might maintain their current strength as they and split the series with Kenny; while Kenny ought to hold steady as they keep the series tied.

Finally, on lanes 5&6, 2nd-place Would You Rather... (hcp 74) will spend some quality time with 1st-place Going Going Bald. Would You is predicted to maintain their current strength as they lose the series but avoid getting swept; while Baldness are anticipated to raise their average while they enjoy their victories.
*(Remember, the predicted results above are based on mathematical extrapolations and can be changed by all sorts of factors. If you don't like how your team's results are predicted, you and your teammates have the power to prove the math wrong!)
FROM THE GUTTER (GUTTER QUOTE)

"I guess I might as well have let them bowl Tuesday night after all."

Outgoing KCK Mayor David Alvey, after losing his re-election bid Tuesday evening.


EXPANDED STANDINGS
Top Individual Achievements for Week 9