The fourth week of Spring 2020 saw three sets of action involving the number three. Three teams climbed in the standings. Three bowlers set a new personal best series, and three rolled new personal high games. Meanwhile Freda Schroeder picked up this week's high game (164) and series (438) for the women. As for the men, Matthew Taylor snagged this week's high game with a 280, and high series was earned by Ben Spencer with a 664. The Tournament of Champions also kicked off tonight, beginning of 13 weeks of one-on-one bowling excitement! Read on for all the rest of the details!
Before we get into the details about the bowling results, I want to point out and apologize for an error that took place last night. The Tournament of Champions bracket sheets that were handed out were incorrect. On rare occasion we have a bowler start in week 4 who does not have an average set, but we have a good idea which bracket they should be in based upon their past performance in the league. Such was the case this week when Duncan Ferber joined us. Unfortunately it's been a while since this mechanism has been used with a league of 32 bowlers, and I accidentally grabbed a code block that was too old and didn't include refinements we made about 5 years ago. As a result, about a third to half of you were actually bowling against someone other than you expected. For some of you that is bad news, for others it is great news. In any case, the results displayed on this web site are correct, and I have already pre-verified that the printed brackets for next week are correct.
ALSO: I was informed by the bartender that some of you had trouble with your league discounts last night. There was a computer issue that knocked a few people off. If you had that problem, please let me (Scoot) know ASAP so I can get you back into the system.
First up, on lanes 1 & 2: With closely-matched team strength, Low Expectations entered a showdown to the death with Big Bowl Movements. Although receiving some motivation from Stu Marthers with his above-average 525 series, Expectations accomplished only 1 win against Movements. Concurrently, Conor Clarke with his better-than-normal 534 series showed off for Movements (with kudos to Most Valuable Bowler Ben Conaghan) as his team took the match with 3 wins. Low Expectations drop 1 spot in the standings to 5th place, while Movements move up 1 spot to 4th.
On lanes 3 & 4: With the narrowest of handicaps, the newly-renamed F. C. K. D. did battle with Pin Is King 3. Uniting behind the leadership of Carl Goetz with his above-average 630 series, with props to #1 Head-to-Head bowler Ken M. Wilson, The FCKD split the series with Kings. Balancing out the other half of the duel, #1 Power-Ranked Ben Spencer and his shocking 664 series shone in Kings as they matched their opponent in wins. F. C. K. D. remains in 7th place, while Kings move up 1 spot to 2nd.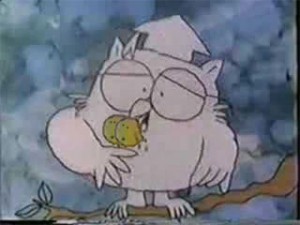 On lanes 5 & 6: KLEAN BAWLZ!!1 found their booty gripped in the hands of Scootylicious. Despite being led by Aaron Barber with his 564 series, BAWLZ accomplished only 1 win against 'Licious. On the other side of the tracks, Jeremy Cline with his better-than-normal 567 series inspired 'Licious as his team took the match with 3 wins. KLEAN BAWLZ!!1 drops 1 spot in the standings to 3rd place, while 'Licious, who hasn't lost a series yet, remain in 1st.
Finally, down on lanes 7 & 8: Whiles We Were Bowling... waged a heated competition against AJ's Fault. Although blessed by Bob Brunker with his 522 series, Whiles Bowling got swept by AJ's Fault. On the flipside, AJ Hofmann with his better-than-normal 526 series motivated AJ's Fault as they swept the competition. Whiles We Were Bowling... plummets 2 spots in the standings to 8th place, while AJ's Fault jumps 2 spots to 6th.
Bowlers who lied to their significant other claiming bowling was running long then went out for after-bowling drinks at The 200 Club include: Aaron Barber (259), Ben Spencer (227,201,236), Bob Brunker (204), Carl Goetz (206,218,206), Conor Clarke (211), Dennis Walling (215), Duncan Ferber (258), Jeremy Cline (210), Ken M. Wilson (201,223), Matthew Taylor (202,280), Michael Gordon (205), and Nick Kinney (212)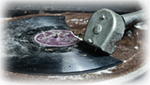 New personal high games were set tonight by Matthew Taylor (280, previous best 279), Ben Conaghan (177, previous best 171), and Brian Bockelman (198, previous best 184). In addition, new personal best series were rolled by Ben Spencer (664, previous best 630), Ben Conaghan (460, previous best 426), and Brian Bockelman (434, previous best 416).
Freda Schroeder claimed the season's women's high series with her 438. In addition, Matthew Taylor nabbed this season's men's high game with his 280. Ben Spencer bagged the season's men's high series with his 664.
The 280 rolled by Matthew Taylor is the new 6th-best game in league history!


In this week's Tournament of Champions brackets: Ben Spencer routed Division 1, while Ken M. Wilson crushed Division 2. Nobody claimed victory in Division 3 (though James Tott came closest), and Jake Holterman conquered Division 4. In terms of overall points: Ben Spencer governs Division 1; Ken M. Wilson tops Division 2; James Tott dominates Division 3; and Jake Holterman calls the shots Division 4.
NEXT WEEK:
*(Remember, the predicted results above are based on mathematical extrapolations and can be changed by all sorts of factors. If you don't like how your team's results are predicted, you and your teammates have the power to prove the math wrong!)
FROM THE GUTTER (GUTTER QUOTE)

"Did Bob loan you his silver hair dye?"

AJ Hofmann, on Angela Bradford's new look since we last saw her on the lanes.


EXPANDED STANDINGS
Top Individual Achievements for Week 4