The Spring 2020 season is now underway, with eight teams entering the 16-week competition for the coveted, nonexistent championship trophy*. One bowler set a new personal best series. Carolina Mach had a roller coaster of a night, picking up this week's high game (215) and series (416) for the women before setting a new record for plunging. Her 215 knocks Kathy Smith out of the 5th place for women's high game scratch, after holding a position in the top 5 for nearly 20 years. More on that below. Meanwhile Seth Gunderson earned this week's high game (254) and series (626) for the men. Read on for all the rest of the details!
First up, on lanes 1 & 2: With the narrowest of handicaps, KLEAN BAWLZ!!1 kept waving their new trophy in the faces of Pin Is King 3. Uniting behind the leadership of #1 Power-Ranked Seth Gunderson and his 626 series, BAWLZ split the series with Kings. Dennis Walling with his 592 series took charge of Kings as they matched their opponent in wins. KLEAN BAWLZ!!1 realizes their existence in 3rd place, while Kings get going with 4th.
On lanes 3 & 4: A well-matched pair of new rivals gathered as Low Expectations made their league debut setting perhaps higher expectations, at least in the eyes of AJ's Fault. Led by Chris Szilagyi with his 442 series, Expectations split the series with AJ's Fault. And because it's his fault, AJ Hofmann with his 507 series admitted Fault as helped match their opponent in wins. Low Expectations starts out in 6th place, while AJ's Fault starts off with 5th.
On lanes 5 & 6: Newly-dubbed Scootylicious found themselves face to face with some Big Bowl Movements. Featuring Jeremy Cline with his 530 series, 'Licious collected 3 wins against Movements. But it was Carolina Mach's league debut that was the big story. After her aforementioned record-breaking 215 second game. the Carolina Coaster then plummeted at Mach speed from 215 in game 2 to 75 in game 3. This earns her the distinction of the 2nd greatest ever swing between games as well as the greatest drop in score between two games in league history. Despite this drop, she still make the 9th best ever league debut among women. And then, on the other team, there was Ben Conaghan. Ben, with his bone-chilling 426 series pinched off a single loaf of a win for Movements. Scootylicious gets underway in 2nd place, while the Big Bowl Movements plop into 8th.
Finally, down on lanes 7 & 8: F. C. C. K. It took turns kicking the ball return with the present half Whiles We Were Bowling... (though Bob did pre-bowl). Demonstrating the prowess of #1 Head-to-Head and Most Valuable Bowler Ken M. Wilson and his 599 series, the FCCKers collected 3 wins against Whiles Bowling. On the other lane, Curtis Whiles with his 499 series laid down the law for Whiles Bowling despite his team notching only a single win. F. C. C. K. It leaves the gate in 1st place, while Whiles Bowling begins in 7th.
Bowlers who sneaked in through the employee entrance of The 200 Club include: Carl Goetz (233), Carolina Mach (215), Curtis Whiles (220), Dennis Walling (224), Jeremy Cline (214), Ken M. Wilson (207,213), Scott Murdock (204), and Seth Gunderson (254)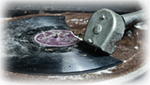 A new personal best series was rolled tonight by Ben Conaghan (426, previous best 413).


NEXT WEEK:
*(Remember, the predicted results above are based on mathematical extrapolations and can be changed by all sorts of factors. If you don't like how your team's results are predicted, you and your teammates have the power to prove the math wrong!)
FROM THE GUTTER (GUTTER QUOTE)

"For several months I thought she was some trendy new vitamin supplement."

Scoot, on Cardi-B.


EXPANDED STANDINGS
Top Individual Achievements for Week 1