NOTE: Scoot was out of town when post-bowling scores came in and just got back late last night, so this will remain a robo-writeup except for a few special items highlighted below.
The fourteenth week of Fall 2018 saw two teams climb in the standings, while two teams slipped. Alison Radke picked up this week's high game (143) and series (401) for the women. As for the men, Aaron Barber snagged this week's high game with a 225, and high series was earned by Curtis Whiles with a 604. Read on for all the rest of the details!
First up, on lanes 3 & 4: BDE couldn't stop inappropriately groping Teeby Dee. With extra motivation generated by Rob Kaszuba with his above-average 531 series, BDE achieved a clean sweep over TBD. On the flipside, #1 Power Ranked and #1 Head-to-Head Curtis Whiles and his stupendous 604 series reigned supreme within TBD despite his team getting swept. BDE climbs 1 spot in the standings to 3rd place, while TBD remains in 6th.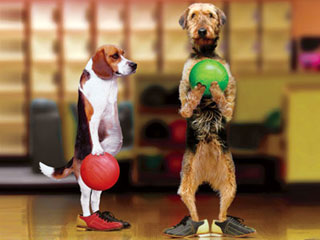 On lanes 5 & 6: With the narrowest of handicaps, We Don't Give a Split alternated splits with Red Strikes Matter. Led by Aubrey Moren with his above-average 548 series, Split Not Given collected 3 wins against Red Strikes. In the midst of this, AJ Hofmann with his better-than-normal 529 series mastered Red Strikes despite his team notching only a single win. We Don't Give a Split drops 1 spot in the standings to 4th place, while Red Strikes remain in 1st.
On lanes 7 & 8: Serious Bowlers couldn't stop undressing with their eyes the members of Open Frames R Us. Strengthened by Aaron Barber with his 579 series, Serious Bs locked up a clean sweep over Open Frames. In the meantime, James Tott with his better-than-normal 454 series called the shots for Open Frames despite his team getting swept. Serious Bowlers remains in 5th place, while Open Frames remain in 7th.
On lanes 9 & 10: A well-matched pair of rivals gathered as Bowling For Beers took turns kicking the ball return with Bowl Movements. Despite the strength of Josh Rothermel with his 381 series, Beers accomplished only 1 win against BMs. Among the other players in the match, Conor Clarke with his slightly-off 405 series took charge of BMs as his team took the match with 3 wins. Bowling For Beers drop 1 spot in the standings to 9th place, while BMs remain in 10th.
Finally, down on lanes 11 & 12: 8 Balls found their destiny gripped in the icy hands of Gucci Lane. Though somewhat emboldened by Matthew Taylor with his 552 series, 8-Balls accomplished only 1 win against Gucci. Meanwhile, Most Valuable Bowler Brian Orrick and his exceptional 457 series commanded Gucci as his team took the match with 3 wins. 8 Balls remains in 2nd place, while Gucci moves 1 spot to 8th.
Bowlers paying far too much for well vodka at The 200 Club include: Aaron Barber (225), Curtis Whiles (213), Matthew Taylor (215), and Nick Kinney (202)
In this week's Tournament of Champions brackets: Nick Kinney shut down Division 1, while AJ Hofmann staked a claim for the Iron Throne in Division 2. Nobody claimed victory in Division 3 (though Dennis Laube came closest), and James Tott creamed Division 4. Finally, Scott Murdock (Division 2) won this week's Interdivisional bracket. In terms of overall points: Jeremy Cline dominates Division 1; Aubrey Moren holds the reins in Division 2; Dennis Laube is in the driver's seat in Division 3; and Chuck Kissee tops Division 4.
NEXT WEEK:
*(Remember, the predicted results above are based on mathematical extrapolations and can be changed by all sorts of factors. If you don't like how your team's results are predicted, you and your teammates have the power to prove the math wrong!)
REMINDER: Nov 27 is the bowling fee payment deadline! All bowling fees for the season must be paid in full next Tuesday unless other arrangements are made personally with AJ or Scott.
ANOTHER REMINDER: Any subs used in the final 2 weeks that count must have rolled at least 12 games. This makes Carl Goetz the only legal sub for weeks 15 & 16.

Curtis Whiles is the first person in league history to achieve a perfect 100% in head-to-head in a 40-bowler season -- meaning each game he rolled would have beat every other bowler in the league had he been facing them individually. Congrats, Curtis!
FROM THE GUTTER (GUTTER QUOTE)

"You can take your cheese stick curse and shove it up Jeremy's ass."

Nick Kinney, frustrated at everyone.


EXPANDED STANDINGS
| | | | | | |
| --- | --- | --- | --- | --- | --- |
| Pos. | Team name | Record | Percent | Total Pins | Change |
| 1 | Red Strikes Matter | 37-19 | .661 | 26,187 | n/a |
| 2 | 8 Balls | 35-21 | .625 | 29,700 | n/a |
| 3 | BDE | 34-22 | .607 | 24,842 | +1 |
| 4 | We Don't Give a Split | 33-23 | .589 | 26,002 | -1 |
| 5 | Serious Bowlers | 32-24 | .571 | 28,757 | n/a |
| 6 | Teeby Dee | 25-31 | .446 | 22,772 | n/a |
| 7 | Open Frames R Us | 23-33 | .411 | 22,714 | n/a |
| 8 | Gucci Lane | 23-33 | .411 | 22,618 | +1 |
| 9 | Bowling For Beers | 23-33 | .411 | 21,616 | -1 |
| 10 | Bowl Movements | 15-41 | .268 | 20,307 | n/a |
Top Individual Achievements for Week 14