This topsy-turvy season continues to get screwier and screwier, as four sweeps and a near sweep continued to stir up the standings. Once in 7th place, BDE this week pulled ahead of the two-time defending champions and found themselves tied for third place. Meanwhile rookie team Teeby Dee, who spent most of the season lingering near the bottom of the standings, suddenly finds a winning record within quick reach and is still mathematically a contender for the trophy. These two teams face each other next week, so this will be the game to watch as the outcome could be BDE moving cleanly into third place or TBD attaining a positive win record.
IMPORTANT
Next week (Nov 20) is the last week any sub with fewer than 12 games rolled this season can bowl. Bowl Movements: Shae Mermis must bowl next week in order to be able to bowl in weeks 15 or 16.
ALSO: All fees for the season are due on November 27! A few of you are VERY far behind, so you better get started on the paperwork for your second mortgage.
The thirteenth week of Fall 2018 saw two teams climb in the standings, while three teams slipped. One bowler set a new personal best series. Monica Hufford landed this week's high game for the women with a 180, and women's high series was bagged by Alison Radke with a 438. As for the men, Dennis Walling snagged this week's high game with a 222, and high series was earned by Aaron Barber with a 571. Read on for all the rest of the details!
First up, on lanes 3 & 4: In a juxtaposition of two close team averages, Gucci Lane rock and rolled all night and partied every day with Open Frames R Us. Emboldened by Steven Anthony with his above-average 498 series, Gucci achieved a clean sweep over Open Frames. On the adjacent lane, #1 Power Ranked and #1 Head-to-Head James Tott and his staggering 521 series guided Open Frames despite his team getting swept. Gucci Lane remains in 9th place, while Open Frames sink 1 spot to 7th.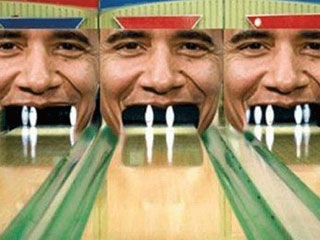 On lanes 5 & 6: In a matchup that could almost be considered unfair, the long-shots Bowling For Beers made use of voodoo dolls resembling each member of the villainous 8 Balls. Although blessed by JoAnne Gordon with her above-average 418 series (which included beating her brother in game 3), Beers got swept by 8-Balls. On the flipside, Dennis Walling with his better-than-normal 556 series ruled 8-Balls as they swept the competition. Bowling For Beers drop 1 spot in the standings to 8th place, while 8-Balls remain in 2nd.
On lanes 7 & 8: With closely-matched team strength, Teeby Dee hoped to be able to outperform Bowl Movements. Charging into the fray behind Most Valuable Bowler Curtis Whiles and his above-average 492 series, TBD garnered a clean sweep over BMs. While that was going down, Conor Clarke with his slightly-off 396 series took the lead among BMs despite his team getting swept. (With only half of the Bowl Movements able to come out tonight, we recommend Miralax.) Teeby Dee leaps 2 spots in the standings to 6th place, while BMs remain in 10th.
On lanes 9 & 10: Serious Bowlers had a delightful time with Red Strikes Matter. Despite a show of strength by Aaron Barber with his 571 series, Serious Bs got swept by Red Strikes. Conversely, AJ Hofmann with his better-than-normal 525 series commanded Red Strikes as they swept the competition. Serious Bowlers drop 1 spot in the standings to 5th place, while Red Strikes remain in 1st.
Finally, down on lanes 11 & 12: With the narrowest of handicaps, We Don't Give a Split had a rendezvous with BDE. In spite of the leadership of Aubrey Moren with his 511 series, Split Not Given accomplished only 1 win against BDE. So what went on with the other team? Well, Jeremy Cline with his 505 series motivated BDE as his team took the match with 3 wins. We Don't Give a Split remains in 3rd place, while BDE moves 1 spot to 4th.
Bowlers entering The 200 Club include: Aaron Barber (214), Dennis Walling (222), Jonathan Vigliaturo (202), Sean Miller (206), and Steven Anthony (218)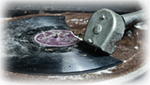 A new personal best series was rolled tonight by James Tott (521, previous best 490).


In this week's Tournament of Champions brackets: Nobody claimed victory in Division 1 (though Aaron Barber came closest), while AJ Hofmann conquered Division 2. Brian Orrick dominated Division 3, and nobody claimed victory in Division 4, and in fact we aren't even going to talk about Division 4 as it was a complete embarassment. Finally, Neil Hufford (Division 3) walloped this week's Interdivisional bracket. In terms of overall points: Jeremy Cline is in the driver's seat in Division 1; Aubrey Moren reigns over Division 2; Chadwick Andrews and Neil Hufford dominate Division 3 in a tie; and Chuck Kissee tops Division 4.
NEXT WEEK:
*(Remember, the predicted results above are based on mathematical extrapolations and can be changed by all sorts of factors. If you don't like how your team's results are predicted, you and your teammates have the power to prove the math wrong!)
FROM THE GUTTER (GUTTER QUOTE)

"Hurry and get it in, I don't know how much longer I can hold this up!"

Brian Byfield, to Luke Melton, as they attempted to re-attach a wheel to a bowling bag.


EXPANDED STANDINGS
| | | | | | |
| --- | --- | --- | --- | --- | --- |
| Pos. | Team name | Record | Percent | Total Pins | Change |
| 1 | Red Strikes Matter | 36-16 | .692 | 24,259 | n/a |
| 2 | 8 Balls | 34-18 | .654 | 27,611 | n/a |
| 3 | We Don't Give a Split | 30-22 | .577 | 24,073 | n/a |
| 4 | BDE | 30-22 | .577 | 22,982 | +1 |
| 5 | Serious Bowlers | 28-24 | .538 | 26,658 | -1 |
| 6 | Teeby Dee | 25-27 | .481 | 21,136 | +2 |
| 7 | Open Frames R Us | 23-29 | .442 | 21,178 | -1 |
| 8 | Bowling For Beers | 22-30 | .423 | 20,181 | -1 |
| 9 | Gucci Lane | 20-32 | .385 | 20,871 | n/a |
| 10 | Bowl Movements | 12-40 | .231 | 18,883 | n/a |
Top Individual Achievements for Week 13