Every team has now bowled every other team, and it took every one of those 9 weeks of sessions for one of the teams that everyone thought should have been in first place to finally get there, albeit as part of a tie (just like they last time they were in this position in week 1). It should also be noted that the team that got there this week is not the so-called defending champions.

Before anyone gets too giddy, the change in team leaders is not cause for celebration, because as a whole we stunk last night. Score-wise, the league combined rolled lower scores than 82% of our 545 recorded sessions to-date. Last night was also the second time this season that only two 200+ games were rolled, something that prior to this season had not happened since April 12, 2011.
But there were some shining stars last night. One bowler set a new personal best series. JoAnne Gordon landed this week's high game for the women with a 169, and women's high series was bagged by Monica Hufford with a 472. As for the men, Matthew Taylor earned this week's high game (215) and series (552). Read on for all the rest of the details!
First up, on lanes 3 & 4: Half of Gucci Lane spent some quality time with 3/4 of Red Strikes Matter. After a first game that was settled entirely by which team sucked less, Conrad Bonney with his below-average 402 series let Gucci in splitting the series with Red Strikes. Sean Miller with his 473 series reigned supreme within Red Strikes as they matched their opponent in wins. Gucci Lane remains in 7th place, while Red Strikes sinks 1 spot to 2nd.
On lanes 5 & 6: We Don't Give a Split wrapped things up unusually quickly with Teeby Dee. Headlined by #1 Power-Ranked Dennis Laube and his above-average 523 series, We Don't Gibe a Split split the series with TBD. Luke Melton with his better-than-normal 440 series called the shots for TBD as they matched their opponent in wins. We Don't Give a Split remains in 4th place, while TBD remains in 9th.
On lanes 7 & 8: We find a pairing of virtually equal strengths, as Open Frames R Us shared a lane malfunctions and a box of laxatives with the fully-loaded Bowl Movements. Highlighting the skills of Monica Hufford with her 472 series, Open Frames collected 3 wins against BMs. In the midst of this, Conor Clarke with his 441 series impacted the Bowl Movements despite his team logging only a single win. Open Frames R Us remains in 6th place, while the BMs remain in the bottom.
On lanes 9 & 10: In a matchup that could almost be considered unfair, the bad guys of still-not-in-first-or-second Serious Bowlers hoped for a complete slaughter of the meek and helpless Bowling For Beers. Serious Bowlers who took things especially seriously included Aaron Barber with his below-average 538 series, along with a major contribution by #1 Head-to-Head and Most Valuable Bowler Jonathan Vigliaturo. However, JoAnne Gordon wasn't going to accept an outright defeat so outbowled Aaron Barber in game 2 to lead her team to a single victory. It should be noticed that total series here was determined by only a 2-pin margin. Serious Bowlers remains perpetually in 3rd place, while Beers remain in 8th.
Finally, down on lanes 11 & 12: BDE came out of the gate kicking 8 Balls in the crotch, racking an astonishing game 1 victory that left the Balls doubled over in agony. Unfortunately for BDE, despite Jeremy Cline with his above-average 542 series, this would be their only win. As for the opposition, Matthew Taylor with his 552 series massaged the Balls back to health as his team took the match with 3 wins. BDE remains in 5th place, while 8-Balls finally move 1 spot to 1st.
The only two bowlers to who were cool enough to get admitted to The 200 Club this week include: Aaron Barber (208) and Matthew Taylor (215)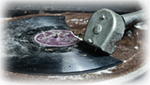 A new personal best series was rolled tonight by JoAnne Gordon (429, previous best 426).


In this week's Tournament of Champions brackets: Matthew Taylor got the better of Division 1, while Phil Schroeder triumphed over his enemies in Division 2. Nobody claimed victory in Division 3 (though Jeremy Varnell came closest), and Chuck Kissee won Division 4. And, finally, nobody claimed victory in the Interdivisional bracket (though Jeremy Varnell (Division ) came closest). In terms of overall points: Nick Kinney reigns over Division 1; Phil Schroeder leads Division 2; Neil Hufford holds the reins in Division 3; and Chuck Kissee is in the driver's seat in Division 4.
NEXT WEEK IS THE POSITION ROUND, so everyone will roll against the team next to them in rank order. This of course means that Serious Bowlers will not be rolling in the first matchup.

No new subs may be used next week, and post-bowling is discouraged.
NEXT WEEK:
*(Remember, the predicted results above are based on mathematical extrapolations and can be changed by all sorts of factors. If you don't like how your team's results are predicted, you and your teammates have the power to prove the math wrong!)
FROM THE GUTTER (GUTTER QUOTE)

"When he dies, they are going to press his ashes into a plate and put it on the wall. It will be the only gray plate in the place."

Dennis Walling, about Pat Hamell and his frequent visits to Flying Saucer.


EXPANDED STANDINGS
| | | | | | |
| --- | --- | --- | --- | --- | --- |
| Pos. | Team name | Record | Percent | Total Pins | Change |
| 1 | 8 Balls | 25-11 | .694 | 19,034 | +1 |
| 2 | Red Strikes Matter | 25-11 | .694 | 16,663 | -1 |
| 3 | Serious Bowlers | 23-13 | .639 | 18,509 | n/a |
| 4 | We Don't Give a Split | 21-15 | .583 | 16,739 | n/a |
| 5 | BDE | 20-16 | .556 | 15,815 | n/a |
| 6 | Open Frames R Us | 18-18 | .500 | 14,484 | n/a |
| 7 | Gucci Lane | 15-21 | .417 | 15,870 | n/a |
| 8 | Bowling For Beers | 13-23 | .361 | 13,988 | n/a |
| 9 | Teeby Dee | 12-24 | .333 | 14,529 | n/a |
| 10 | Bowl Movements | 8-28 | .222 | 13,039 | n/a |
Top Individual Achievements for Week 9