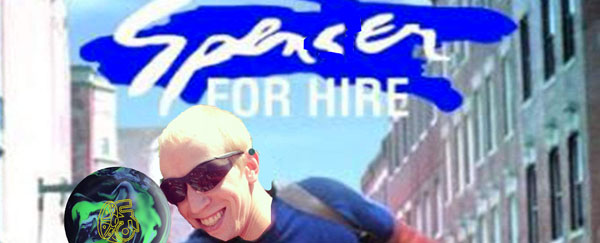 Ben Spencer is on fire, and apparently also for hire. After two weeks of some of his best bowling ever, Ben is now already fielding offers for next season. And that's no surprise after he quadfectaed this week by earning Most Valuable Bowler, #1 Power Ranked Bowler, and #1 Head-to-Head Bowler, as well as winning his division in the Tournament of Champions.
Elsewhere, JoAnne Barber picked up this week's high game (168) and series (388) for the woman. As for the men, Michael Gordon snagged this week's high game with a 237, and high series was earned by Ben Spencer with a 652. Read on for all the rest of the details!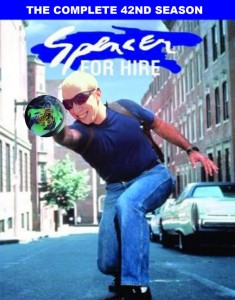 First up, on lanes 17 & 18: LETITSNOW bonked balls together with Six Games Apart, But Better. Thanks to the existence of Ben Spencer and his amazing 652 series, Le Tits, Now collected 3 wins against But Better. As for the opposition, James Tott with his fantastic 543 series took the lead among But Better despite his team notching only a single (but incredible) win. LETITSNOW remains in 1st place, while But Better remains in 3rd.
On lanes 19 & 20: The big bullies of Six Games Apart picked off Three Blind Strikes like sharks to chum buckets. Uniting behind the leadership of Dennis Walling with his above-average 619 series, 6 Games locked up a clean sweep over Blind Strikes. Over on the other side, Curtis Whiles with his better-than-normal 520 series showed off for Blind Strikes despite his team getting swept. Six Games Apart remains in 2nd place, while Blind Strikes remain in 4th.
Next week is our last session, and our championship. LETITSNOW maintains a 2-game lead, so must win two to clinch or one to force a roll-off. Six Games Apart can upend all that by winning three. Given the topsy-turvy history of these teams against each other, it's going to be interesting!
Bowlers ducking past the bouncer at The 200 Club include: Ben Spencer (206,224,222), Dennis Walling (215,226), James Tott (229), Matthew Taylor (215,215), Michael Gordon (237), and Scott Murdock (203)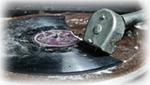 The 168 rolled by JoAnne Barber is this season's new high game among women.


In this week's Tournament of Champions brackets: Ben Spencer won Division 1, while Michael Whiles had his way with Division 2. In terms of overall points: AJ Hofmann runs the show in Division 1; and JoAnne Barber reigns over Division 2.
Next week is the Tournament of Champions Championship, and the top 4 TOC point-earners in each division will face off for the (unpaid) championship.
NEXT WEEK:
First, on lanes 17&18, 1st-place LETITSNOW (hcp 59) will meet with 2nd-place Six Games Apart. Le Tits, Now is expected to maintain their current strength as they get swept; while 6 Games are forecast to drop their average a bit even as they rack up a sweep.

Finally, on lanes 19&20, 3rd-place Six Games Apart, But Better will face 4th-place Three Blind Strikes (hcp 41). But Better is predicted to perform well and sweep the series; while Blind Strikes are anticipated to raise their average even as they endure a rough night.
*(Remember, the predicted results above are based on mathematical extrapolations and can be changed by all sorts of factors. If you don't like how your team's results are predicted, you and your teammates have the power to prove the math wrong!)
FROM THE GUTTER (GUTTER QUOTE)

"Do you have any spare change? Have you checked the air in your spare tire? Do you like spare ribs?"

James Tott, interrogating AJ about his apparent lack of spare anything.


EXPANDED STANDINGS
Top Individual Achievements for Week 7