After suffering devastating losses two weeks ago, it's now mathematically possible for Let It Snow to be knocked out of first place next week. On the other hand, it's also possible for Let ItS to clinch the championship. But we don't care about next week right now, you're hear to read about this week.
In a development that should shock no one. JoAnne Barber once again picked up this week's high game (128) and series (368) for the woman. Matthew Taylor earned this week's high game (256) and series (648) for the men. Read on for all the rest of the details!
First up, on lanes 17 & 18: Six Games Apart, But Better tussled with Three Blind Strikes. Led by Aaron Barber with his 548 series, Apparently Not Better split the series with Blind Strikes. Countering this, Most Valuable Bowler Curtis Whiles and his better-than-normal 554 series called the shots for Blind Strikes as they matched their opponent in wins. Six Games Apart, But Better remains in 3rd place, while Blind Strikes remain in 4th.
Meanwhile on lanes 19 & 20: LETITSNOW might have been better off after all in their matchup with Six Games Apart had the random woman and her toddler who nearly wandered in front of the bowlers during the second game not been grabbed and steered to the correct path. Though featuring #1 Power-Ranked Ben Spencer and his astonishing 630 series, Le Tits, Now accomplished only 1 win against 6 Games. Across the ball return, Matthew Taylor with his better-than-normal 648 series commanded 6 Games (with props to #1 Head-to-Head bowler ) as his team took the match with 3 wins. LETITSNOW remains in 1st place, while 6 Games remain in 2nd.
Bowlers who all just ended up roofying each other at The 200 Club include: Ben Spencer (219,249), Curtis Whiles (236), Dennis Walling (214,211), Matthew Taylor (256,212), Michael Gordon (236,203), and Scott Murdock (214)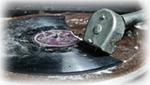 New personal high games were set tonight by Ben Spencer (249, previous best 240) and Curtis Whiles (236, previous best 235).


In this week's Tournament of Champions brackets: Dennis Walling creamed Division 1, while JoAnne Barber clobbered Division 2. In terms of overall points: AJ Hofmann leads Division 1; and JoAnne Barber is in the driver's seat in Division 2.
NEXT WEEK:
First, on lanes 17&18, 1st-place LETITSNOW will hang out with 3rd-place Six Games Apart, But Better (hcp 37). Le Tits, Now is expected to maintain their current strength as they win the series; while But Better is forecast to drop their average a bit while they avoid getting swept.

Finally, on lanes 19&20, 2nd-place Six Games Apart will battle 4th-place Three Blind Strikes (hcp 140). 6 Games are predicted to roll a little low, yet still manage to sweep the series; while Blind Strikes are anticipated to drop their average a bit while they endure a rough night.
*(Remember, the predicted results above are based on mathematical extrapolations and can be changed by all sorts of factors. If you don't like how your team's results are predicted, you and your teammates have the power to prove the math wrong!)
FROM THE GUTTER (GUTTER QUOTE)

"We wouldn't have to do this to you if you'd just agreed to use Cash App."

Scoot's doctor, moments before inserting the tube.


EXPANDED STANDINGS
Top Individual Achievements for Week 6