Though nobody moved in the standings this week, one team pulled away with enough wins to establish itself as the first challenger to the team that started out in first last week. JoAnne Barber picked up this week's high game (122) and series (335) for the women. As for the men, AJ Hofmann snagged this week's high game with a 225, and high series was earned by James Tott with a 594. Read on for all the rest of the details!
First up, on lanes 11 & 12: In a matchup between two teams that shouldn't be closely balanced but are for some reason Team 3 pulled off a surprise upset against Team 1. With the strength of James Tott with his above-average 594 series, along with a major contribution by #1 Head-to-Head and Most Valuable Bowler Scott Murdock, Team 3 collected 3 wins against Team 1. As this was happening, #1 Power-Ranked Dennis Walling and his dramatic 551 series took charge of Team 1 despite his team notching only a single win. Team 3 remains in 1st place, while Team 1 remains in 3rd.
Over on lanes 13 & 14: Team 4 couldn't stop inappropriately groping Team 2 and both sides were all the happier for it. Although led by Dustin Schmeltz with his below-average 445 series, Team 4 accomplished only 1 win against Team 2. Conversely, AJ Hofmann with his better-than-normal 539 series drew the spotlight of Team 2 as his team took the match with 3 wins. Team 4 remains in 4th place, while Team 2 remains in 2nd.
Next week our league grows to 15 members as Team 1 welcomes a new member: Lindsey Campbell. She will be seeded into Division 2 in the ToC.
Bowlers paying far too much for roofied well vodka at The 200 Club include: Aaron Barber (202), AJ Hofmann (225), Dennis Walling (220), James Tott (204), Matthew Taylor (224), and Michael Gordon (211)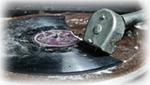 AJ Hofmann nabbed this season's men's high game with his 225. James Tott bagged the season's men's high series with his 594.


In this week's Tournament of Champions brackets: Nobody claimed victory in Division 1 (though AJ Hofmann came closest), while Jeremy Varnell cleaned up Division 2. In terms of overall points: James Tott is in the driver's seat in Division 1; and Jeremy Varnell and LaReash Bridges top Division 2 in a tie.
NEXT WEEK:
First, on lanes 11&12, 2nd-place Team 2 will share a couple of pitchers with 1st-place Team 3 (hcp 11). Team 2 is expected to maintain their current strength as they and split the series with Team 3; while Team 3 is forecast to hold steady as they keep the series tied.
*(Remember, the predicted results above are based on mathematical extrapolations and can be changed by all sorts of factors. If you don't like how your team's results are predicted, you and your teammates have the power to prove the math wrong!)
FROM THE GUTTER (GUTTER QUOTE)

"Would you just go ahead and slide it in? I don't know how long I can keep this up."

Michael Gordon, to Brandon Martinez, as they attempted to re-attach a wheel to a bowling bag.


EXPANDED STANDINGS
Top Individual Achievements for Week 2