A stagnated tenth week of Spring 2021 resulted in absolutely no movement in the standings. JoAnne Barber picked up this week's high game (164) and series (391) for the woman, while Dennis Walling earned this week's high game (228) and series (584) for the men. Read on for all the rest of the details!
First up, on lanes 13 & 14: Gordon Michael's Groupies spent some quality but very delayed time with Name Coming, Curtis Said. Despite it taking half an hour to make it to their second frame of game 1, #1 Power Ranked and #1 Head-to-Head Dennis Walling and his above-average 584 series, Groupies split the series with TBD. Simultaneously, Curtis Whiles with his 490 series commanded TBD as they matched their opponent in wins. Gordon Michael's Groupies remains in 2nd place, while TBD remains in 5th.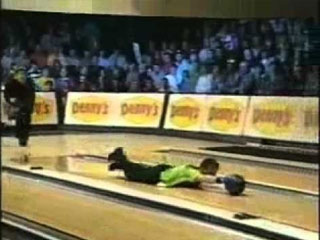 On lanes 15 & 16: Larry, I'm On Ducktales chucked gutter balls with Gimme Some Of Your Totts. Though somewhat emboldened by Michael Gordon with his below-average 546 series, Ducktales accomplished only 1 win against Gimme Totts. On the other lane, Most Valuable Bowler Scott Murdock and his 519 series helped keep Gimme Totts golden and crispy as his team took the match with 3 wins. Larry, I'm On Ducktales remains in 1st place, while Gimme Totts remain in 3rd.
Finally, down on lanes 17 & 18: Smokin Js made use of voodoo dolls resembling each member of Raining Chimps. Featuring JoAnne Barber with her 391 series, Smokin split the series with Chimps. On the flipside, AJ Hofmann with his 507 series guided Chimps as they matched their opponent in wins. Smokin Js remains in 4th place, while Chimps remain in 6th.
Bowlers paying far too much for well vodka at The 200 Club include: Aaron Barber (200), AJ Hofmann (212), Ben Spencer (203), and Dennis Walling (228)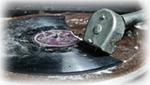 The 164 rolled by JoAnne Barber is this season's new high game among women.


In this week's Tournament of Champions brackets: Nobody claimed victory in Division 1 (though Dennis Walling came closest), while nobody claimed victory in Division 2, and in fact we aren't even going to talk about Division 2 as it was a complete embarassment. In terms of overall points: Michael Gordon holds the reins in Division 1; and James Tott leads Division 2.
NEXT WEEK:
First, on lanes X&Y, 1st-place Larry, I'm On Ducktales will socialize with 4th-place Smokin Js (hcp 108). Ducktales are expected to roll a little low, yet still manage to just barely miss sweeping the series; while Smokin is forecast to hold steady as they just barely avoid getting swept.

Moving to lanes e=mc2 & 69 dude, 5th-place Name Coming, Curtis Said (hcp 15) will battle 6th-place Raining Chimps. TBD might perform well and win the series; while Chimps ought to drop their average a bit while they avoid getting swept.

Finally, on lanes πr2 & PV=nRT, 3rd-place Gimme Some Of Your Totts (hcp 36) will tussle with 2nd-place Gordon Michael's Groupies. Gimme Totts are predicted to roll decently, yet still manage to get swept; while Groupies are anticipated to catapult their team average they rack up a sweep.
*(Remember, the predicted results above are based on mathematical extrapolations and can be changed by all sorts of factors. If you don't like how your team's results are predicted, you and your teammates have the power to prove the math wrong!)
FROM THE GUTTER (GUTTER QUOTE)

"Have you had your shots yet? I've been missing your hand jobs."

Scoot, to Aaron Barber, about the gentle hand massages he used to give after turkeys rather than the rude violent humpings given by certain other less sophisticated bowlers.


EXPANDED STANDINGS
Top Individual Achievements for Week 10