Sure, it helps that we're down to a core set of bowlers so dedicated to bowling that they are risking their very lives to play, but for the first time in recorded league history we have now had perfect attendance two weeks in a row. In our second week JoAnne Barber once again picked up this week's high game (148) and series (356) for the woman, while Matthew Taylor earned this week's high game (257) and series (608) for the men. Read on for all the rest of the details!
On lanes 17 & 18: Six Games Apart found their destiny gripped in the icy hands of LETITSNOW. Despite being led by Matthew Taylor with his 608 series, 6 Games got swept by Le Tits, Now. Ben Spencer with his better-than-normal 510 series gave firm support to Le Tits, Now (assisted greatly by first-time trifecta-winner #1 Power-Ranked, #1 Head-to-Head, and Most Valuable Bowler AJ Hofmann) as they swept the competition. Six Games Apart drops 1 spot in the standings to 3rd place, while Le Tits, Now remains in 1st.
Right next door on lanes 19 & 20: Six Games Apart, But Better did better against Three Blind Strikes. Propelled by the skills of Aaron Barber with his above-average 520 series, But Better collected 3 wins against Blind Strikes. Conversely, Curtis Whiles with his better-than-normal 476 series guided Blind Strikes despite his team notching only a single win. Six Games Apart, But Better climbs 1 spot in the standings to 2nd place, while Blind Strikes remain in 4th.
Bowlers who sneaked in through the employee entrance of The 200 Club include: Ben Spencer (206), Curtis Whiles (202), Dennis Walling (210), and Matthew Taylor (257)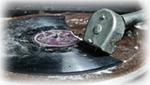 JoAnne Barber earned both this season's women's high game and series with her 148 and 356, respectively. In addition, Matthew Taylor nabbed this season's men's high game with his 257.


In this week's Tournament of Champions brackets: AJ Hofmann conquered Division 1, while nobody claimed victory in Division 2 (though Michael Whiles came closest). In terms of overall points: AJ Hofmann and Michael Gordon hold the reins in Division 1 in a tie; and Scott Murdock calls the shots Division 2.
NEXT WEEK:
First, on lanes 17&18, 4th-place Three Blind Strikes (hcp 146) will meet with 3rd-place Six Games Apart. Blind Strikes are expected to perform well, yet still manage to lose the series but avoid getting swept; while 6 Games are forecast to catapult their team average they enjoy their victories.

Finally, on lanes 19&20, 1st-place LETITSNOW will chill with 2nd-place Six Games Apart, But Better (hcp 28). Le Tits, Now is predicted to drop their averages like a brick as they get swept; while But Better is anticipated to hold steady as they rack up a sweep.
*(Remember, the predicted results above are based on mathematical extrapolations and can be changed by all sorts of factors. If you don't like how your team's results are predicted, you and your teammates have the power to prove the math wrong!)
FROM THE GUTTER (GUTTER QUOTE)

"Oh, by the way, I beat you scratch too."

JoAnne Barber, piling on to her brother's game 1 misfortune after AJ pointed out he had beaten Michael Gordon scratch.


EXPANDED STANDINGS
Top Individual Achievements for Week 2