After some false starts and lots of lane shuffling (first due to this week accidentally not flagged as a position round in the computer, then by the fact that we had been shifted 4 lanes to the left leading to the wrong set of lanes getting reset) the Spring 2021 position round finally got underway, resulting in changes only near the middle of the standings. As always seems to be the case, JoAnne Barber picked up this week's high game (156) and series (421) for the woman. As for the men, Michael Gordon snagged this week's high game with a 224, and high series was earned by Aaron Barber with a 595. Read on for all the rest of the details!
First up, on lanes 17 & 18: Larry, I'm On Ducktales spent some of their time with Gordon Michael's Groupies Facetiming calls of transgressions to Scoot, whoch he ignored. Emboldened by Aaron Barber with his 595 series, Ducktales split the series with Groupies by the narrowest of margins, earning the Total Pins game by a single pin! Across the ball return, Matthew Taylor with his slightly-off 569 series reigned supreme within Groupies (with props to #1 Head-to-Head bowler Dennis Walling) as they matched their opponent in wins. Larry, I'm On Ducktales remains in 1st place, while Groupies remain in 2nd.
On lanes 19 & 20: Smokin Js accepted a challenge by Gimme Some Of Your Totts. In spite of top-billing by JoAnne Barber with her above-average 421 series, Smokin accomplished only 1 win against Gimme Totts. On the flipside, #1 Power-Ranked Scott Murdock and his better-than-normal 556 series took charge of Gimme Totts as his team took the match with 3 wins. Smokin Js plummets 2 spots in the standings to 5th place, while Gimme Totts move up 1 spot to 3rd.
Finally, down on lanes 21 & 22: With closely-matched team strength, the older half of Name Coming, Curtis Said reigned over both halves of Raining Chimps. Uniting behind the leadership of Curtis Whiles with his 521 series, TBD collected 3 wins against Chimps. Ben Spencer with his 503 series showed off for Chimps despite his team notching only a single win. Name Coming, Curtis Said climbs 1 spot in the standings to 4th place, while Chimps remain in 6th (aka dead last).
In a weird fluke, NOBODY qualified for Most Valuable Bowler this week. But, in my heart, everyone who paid this week is Most Valuable Bowler because not only did you get our account balance out of the negative, we are now ahead for at least the next few weeks!
Bowlers enjoying a guest admission to The 200 Club include: Aaron Barber (203), Curtis Whiles (202), Matthew Taylor (207), Michael Gordon (224), and Scott Murdock (214,212)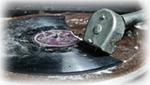 JoAnne Barber earned both this season's women's high game and series with her 156 and 421, respectively.


In this week's Tournament of Champions brackets: Aaron Barber vanquished Division 1, while nobody claimed victory in Division 2 (though JoAnne Barber came closest). In terms of overall points: Michael Gordon governs Division 1; and James Tott calls the shots Division 2.
NEXT WEEK:
First, on lanes 21&22, 4th-place Name Coming, Curtis Said (hcp 60) will roll against 1st-place Larry, I'm On Ducktales. TBD is expected to perform well, yet still manage to lose the series but avoid getting swept; while Ducktales are forecast to hold steady as they enjoy their victories.

Moving to lanes 23&24, 3rd-place Gimme Some Of Your Totts will meet with 5th-place Smokin Js (hcp 70). Gimme Totts might roll a little low, yet still manage to win the series; while Smokin ought to hold steady as they avoid getting swept.

Finally, on lanes 25&26, 6th-place Raining Chimps (hcp 30) will face 2nd-place Gordon Michael's Groupies. Chimps are predicted to have a bit of an off night, yet still manage to win the series; while Groupies are anticipated to see their team average take a dive while they avoid getting swept.
*(Remember, the predicted results above are based on mathematical extrapolations and can be changed by all sorts of factors. If you don't like how your team's results are predicted, you and your teammates have the power to prove the math wrong!)
FROM THE GUTTER (GUTTER QUOTE)

"So since I get my first dose of the vaccine next week, at what point will I be allowed to hump you again?"

Aaron Barber, urgently in need of some Scootie Luvin'.


EXPANDED STANDINGS
Top Individual Achievements for Week 6