The third week of Spring 2021 saw one team climb in the standings, while two teams slipped. One bowler set a new personal best series. JoAnne Barber picked up this week's high game (136) and series (387) for the women. As for the men, Michael Gordon snagged this week's high game with a 254, and high series was earned by Matthew Taylor and Michael Gordon, who tied with a 689. And the Tournament of Champions divisions are now set, ready for one-on-one action to begin next week! Read on for all the rest of the details!
First up, on lanes 11 & 12: Name Coming, Curtis Said attempted to deliver menacing stares toward Raining Chimps. Blessed by Curtis Whiles with his splendid 568 series, TBD split the series with Chimps. Conversely, Ben Spencer with his better-than-normal 568 series shone in Chimps as they matched their opponent in wins. Name Coming, Curtis Said remains in 4th place, while Chimps remain in 6th.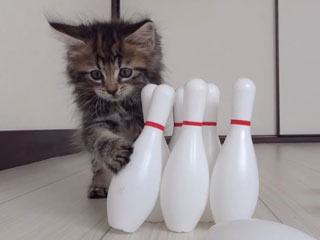 On lanes 13 & 14: In a battle of good against evil, the dark lords of Larry, I'm On Ducktales kept stealing sips of beer from the hopeful darlings Smokin Js. Uniting behind the leadership of Michael Gordon with his above-average 689 series, Ducktales collected 3 wins against Smokin. Over on the other side, Jeremy Varnell with his outstanding 430 series propped up Smokin despite his team notching only a single win. Larry, I'm On Ducktales leap 2 spots in the standings to 1st place, while Smokin remains in 5th.
Finally, down on lanes 15 & 16: Gordon Michael's Groupies sparred with Gimme Some Of Your Totts. Propelled by the skills of #1 Head-to-Head Matthew Taylor and his remarkable 689 series, Groupies split the series with Gimme Totts. Countering this, #1 Power-Ranked and Most Valuable Bowler James Tott and his dramatic 606 series took charge of Gimme Totts as they matched their opponent in wins. Gordon Michael's Groupies drop 1 spot in the standings to 2nd place, while Gimme Totts sink 1 spot to 3rd.
Bowlers bribing their way into The 200 Club include: Ben Spencer (223), Curtis Whiles (226), Dennis Walling (232), James Tott (212,208), Matthew Taylor (223,233,233), and Michael Gordon (212,254,223)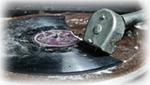 A new personal best series was rolled tonight by James Tott (606, previous best 562).
JoAnne Barber claimed the season's women's high series with her 387. In addition, Michael Gordon nabbed this season's men's high game with his 254. Matthew Taylor bagged the season's men's high series with his 689.


In this week's Tournament of Champions brackets: Michael Gordon shut down Division 1, while James Tott claimed victory in Division 2. In terms of overall points: Michael Gordon leads Division 1; and AJ Hofmann dominates Division 2.
NEXT WEEK:
First, on lanes 11&12, 1st-place Larry, I'm On Ducktales will chill with 2nd-place Gordon Michael's Groupies (hcp 20). Ducktales are expected to have their averages plummet as they get swept; while Groupies are forecast to hold steady as they rack up a sweep.

Moving to lanes 13&14, 3rd-place Gimme Some Of Your Totts will test their mettle against 6th-place Raining Chimps. Gimme Totts might roll a little low and lose the series but avoid getting swept; while Chimps ought to hold steady as they enjoy their victories.

Finally, on lanes 15&16, 4th-place Name Coming, Curtis Said will socialize with 5th-place Smokin Js (hcp 52). TBD is predicted to have a bit of an off night and get swept; while Smokin is anticipated to raise their average while they rack up a sweep.
*(Remember, the predicted results above are based on mathematical extrapolations and can be changed by all sorts of factors. If you don't like how your team's results are predicted, you and your teammates have the power to prove the math wrong!)
FROM THE GUTTER (GUTTER QUOTE)

"Does Scoot have to get better? I kind of like rolling 200s."

James Tott, on winning 2/3 of tonight's awards as well as his tournament bracket.


EXPANDED STANDINGS
Top Individual Achievements for Week 3