Post-bowling scores are in! The third week of Spring 2020 saw three teams climb in the standings. Freda Schroeder landed this week's high game for the women with a 181, and women's high series was bagged by Angela Bradford with a 426. As for the men, Aaron Barber snagged this week's high game with a 243, and high series was earned by Nick Kinney with a 614. And the Tournament of Champions divisions are now set, ready for one-on-one action to begin next week! Read on for all the rest of the details!
First up, on lanes 1 & 2: We find a pairing of virtually equal strengths, as Scootylicious entered a showdown to the death with AJ's Fault. Led by Scott Murdock with his above-average 491 series, 'Licious collected 3 wins against AJ's Fault. So what went on with the other team? Well, AJ Hofmann with his 500 series emboldened AJ's Fault despite his team notching only a single win. Scootylicious leap 2 spots in the standings to 1st place, while AJ's Fault sinks 1 spot to 8th.
On lanes 3 & 4: KLEAN BAWLZ!!1 found their destiny gripped in the icy hands of a post-bowling Whiles We Were Bowling.... With the strength of Nick Kinney with his above-average 614 series, BAWLZ split the series with Whiles Bowling. Simultaneously, Bob Brunker with his better-than-normal 573 series took the lead among Whiles Bowling as they matched their opponent in wins. KLEAN BAWLZ!!1 remains in 2nd place, while Whiles Bowling sinks 1 spot to 6th.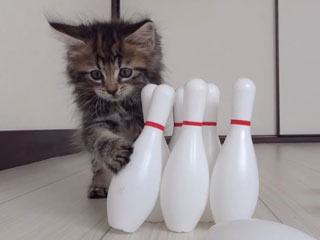 On lanes 5 & 6: F. C. C. K. It kept grabbing the balls of Low Expectations. In spite of the leadership of Carl Goetz with his above-average 611 series, FCCKers got swept by Expectations. Concurrently, #1 Power Ranked and #1 Head-to-Head Stu Marthers and his stupendous 593 series guided Expectations as they swept the competition. F. C. C. K. It plummets 3 spots in the standings to 7th place, while Expectations jump 4 spots to 4th.
Finally, down on lanes 7 & 8: In a truly mismatched pairing, the oppressive Pin Is King 3 kept stealing sips of beer from the dark horse Big Bowl Movements. Even though highlighted by the skills of Michael Gordon with his 559 series, Kings accomplished only 1 win against Movements. As for the opposition, Conor Clarke with his 465 series reigned supreme within Movements (with kudos to Most Valuable Bowler Adam Scherzer) as his team took the match with 3 wins. Pin Is King 3 plummets 2 spots in the standings to 3rd place, while Movements move up 1 spot to 5th.
Bowlers slipping into The 200 Club include: Aaron Barber (243), Ben Spencer (218), Bob Brunker (210), Carl Goetz (233), Matthew Taylor (201,210), Michael Gordon (212), Nick Kinney (201,214), and Stu Marthers (211)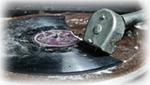 The 426 rolled by Angela Bradford is this season's new high series among women.


NEXT WEEK:
*(Remember, the predicted results above are based on mathematical extrapolations and can be changed by all sorts of factors. If you don't like how your team's results are predicted, you and your teammates have the power to prove the math wrong!)
FROM THE GUTTER (GUTTER QUOTE)

"The team of Scootylicious did some beautiful bowling. Truly the best, to earn tenvetiuvfe first place. The people of the great state of Belgian Congo should be proud."

Donald Trump, tweeting his congrats about... something.


EXPANDED STANDINGS
Top Individual Achievements for Week 3