The Spring 2002 season is now underway, with four teams entering the 11-week competition for the coveted, nonexistent championship trophy. One bowler set a new personal best series, and one rolled new personal high game. Angela Bradford picked up this week's high game (162) and series (418) for the women, while Pat Searcy earned this week's high game (194) and series (493) for the men. Read on for all the rest of the details!

First up, on lanes 1 & 2: Fab Four tussled with Team 2. With the strength of #1 Power-Ranked Dennis Laube and his 471 series, Fab Four collected 3 wins against Team 2. Meanwhile, Angela Bradford commanded Team 2 with her 418 despite her team notching only a single win. Fab Four starts out in 2nd place, while Team 2 commences the season with 4th.

Finally, down on lanes 3 & 4: Team 3 kept stealing sips of beer from Top Guns. Although topped by Bill Krejci with his awe-inspiring 488 series, with kudos to Most Valuable Bowler No one, Team 3 accomplished only 1 win against Top Guns. As for the opposition, Pat Searcy ruled Top Guns with his 493 (with props to #1 Head-to-Head bowler ) as his team took the series with 3 wins. Team 3 gets underway in 3rd place, while Top Guns begin in 1st.

Bowlers slipping under the velvet rope in front of The 200 Club include: No one at all. We sucked.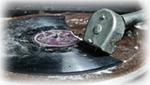 A new
personal high game
was set tonight by Bill Krejci (189, previous best 178). In addition, a new
personal best series
was rolled by Bill Krejci (488, previous best 440).

NEXT WEEK:
First, on lanes 1&2, 3rd-place Team 3 will battle 2nd-place Fab Four. Team 3 is expected to see their averages fall off a cliff, but split the series with Fab Four; while Fab Four is forecast to see their team average take a dive while they keep the series tied.
*(Remember, the predicted results above are based on mathematical extrapolations and can be changed by all sorts of factors. If you don't like how your team's results are predicted, you and your teammates have the power to prove the math wrong!)
FROM THE GUTTER (GUTTER QUOTE)

"The faster I go, the harder it gets."

Freda Schroeder, contemplating slowing down the pace a little.


Top Individual Achievements for Week 1
EXPANDED STANDINGS
| | | | | | |
| --- | --- | --- | --- | --- | --- |
| Pos. | Team name | Record | Percent | Total Pins | Change |
| 1 | Top Guns | 3-1 | .750 | 1,742 | n/a |
| 2 | Fab Four | 3-1 | .750 | 1,664 | n/a |
| 3 | Team 3 | 1-3 | .250 | 1,466 | n/a |
| 4 | Team 2 | 1-3 | .250 | 1,418 | n/a |